Make the summer holidays memorable
We're all really excited about the approaching summer holidays here at the Dylan Thomas Centre!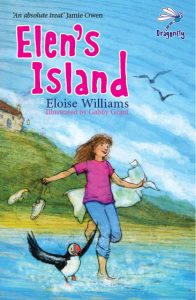 I've just finished reading Elen's Island by Eloise Williams, a story about a girl who finds herself spending her holiday on a Welsh island with her grandmother. There she discovers magic, treasure maps, pirate caves and the adorable Captain Beaky the Puffin (who really deserves a book all to himself). I loved the descriptions, the mysteries and the characters and I'm thrilled that Eloise is coming to the centre to do a writing workshop with 6-11 year olds in August. She'll be taking our budding writers on a journey through space and time, armed with imagination and comic escapades. Hopefully she'll bring everybody back to the present by the end of the session so I can get my book signed!
In addition, Emily Hinshelwood will keep the creativity flowing with a free writing workshop for 11-16 year olds in July and there'll be the opportunity to drop in and make your own mini comic book in September.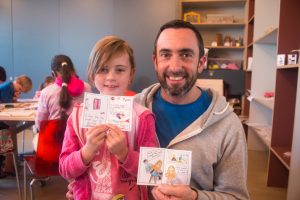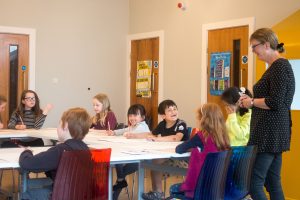 We've got a programme packed with creative activities for all the family so come down and join us for a memorable summer! Full listings are here: www.dylanthomas.com/events
This post is also available in: Welsh