The Collected Letters – A Reader's Journey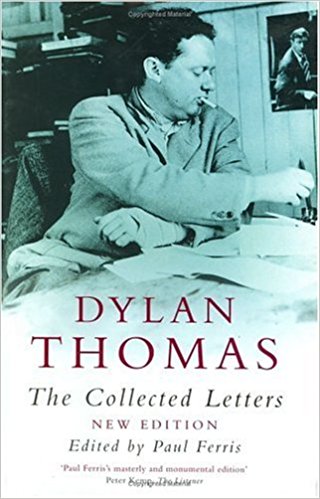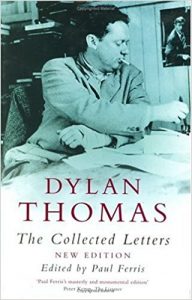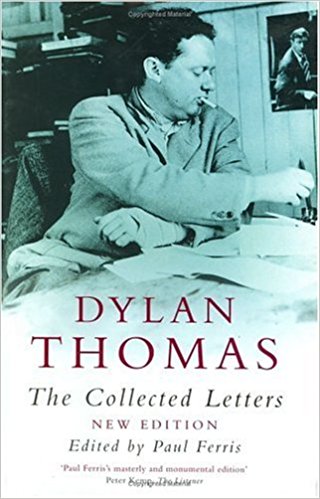 Remember that time when people wrote each other letters and put them in the post? Me neither. But people DID! And Dylan Thomas…wow, he really did. I'm sat here looking at 1062 pages of letters. (Ok, some of that is an index and an introduction but allow me my exaggerations.) Another way of looking at it is sideways – making it 2 inches of letters. A further way of looking at it is weight-ways – and let me tell you, that's a broken toe if not an entire foot.
So, basically it's a big book.
I've been reading it for a few weeks now and I already feel so involved in his world. Starting with a letter from a very precocious eleven year old Dylan, this collection does not disappoint. He is hilarious, mischievous, and articulate in the extreme. I'm marking all the passages I feel I want to return to, and I'm already running out of pencil.
One of my favourite lines is: "I often think that baths were built especially for drowsy poets to lie in and there intone aloud amid the steam and boiling ripples."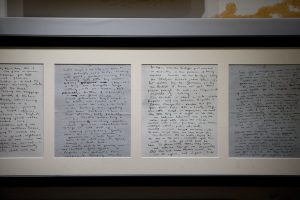 At times wonderfully poetic but often downright naughty, his letters from the early section of the collection demonstrate his confidence in his craft, especially in his vigorous criticisms of other poets. Poor William Wordsworth is reduced to a 'human nannygoat', a 'tea-time bore', and the 'Great Frost of literature'. Ouch.
But for me, it's his letters to fellow poet and would-be girlfriend Pamela Hansford Johnson which I am most enjoying. At the moment I am in the early days of their blossoming romance, with Dylan trying desperately to juggle his brutal criticisms of her work with bashful compliments about the photograph she sends him.
Sixty-five pages (and 4mm) into this collection and I already feel better acquainted with this 'morbid youth' that would become Wales's most famous poet. Stay tuned as I delve further!