Celebrating emerging young writers
Last week we hosted the Terry Hetherington Young Writers Award, an occasion we always enjoy.
The award was established by Cheval, in memory of the late poet Terry Hetherington, to provide a platform for young people to express themselves through the medium of poetry and prose.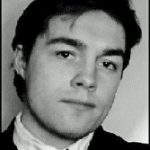 This year's winner was Christopher Hyatt. Christopher was born and raised in Llantrisant, Rhondda Cynon Taf. He attended Ysgol Gymraeg Llantrisant and Ysgol Gyfun Llanhari, before studying for a degree in English Literature and Philosophy.  His winning entry, The Unreasonable Ambition of Steelman, Raymond, is a story about a retired steel worker who has an ambition to conduct an orchestra.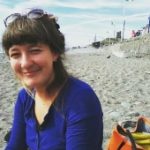 Katya Johnson, whose excellent story Monsieur Vallier involves the artist Paul Cezanne, came second. Katya is a PhD candidate and postgraduate tutor in Creative Writing at Aberystwyth University. Her critical work has been regularly featured in The New Welsh Review and her writing published in Poetry Wales. In 2015 Katya wrote her first collection of short stories based on art-historical themes, and this year she is finishing her first novel, Wolf's Leap, which is set in a rural Welsh community.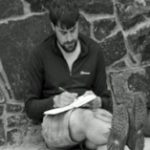 Also coming was Thomas Tyrrell with an easily found poem, Pen and Pencil. Thomas lives in Cardiff where he's finishing a PhD thesis called Remapping Milton: Place, Space and Influence 1700-1800. His current creative project is a novella called Catsitting for the Witch set around Wenvoe and Dyffryn in the Vale of Glamorgan.
All three poems feature in Cheval 10, published by Parthian. Interestingly, the cover design is by Siôn Tomos Owen, a previous winner of the Terry Hetherington Award.