Florence Thomas: Part 5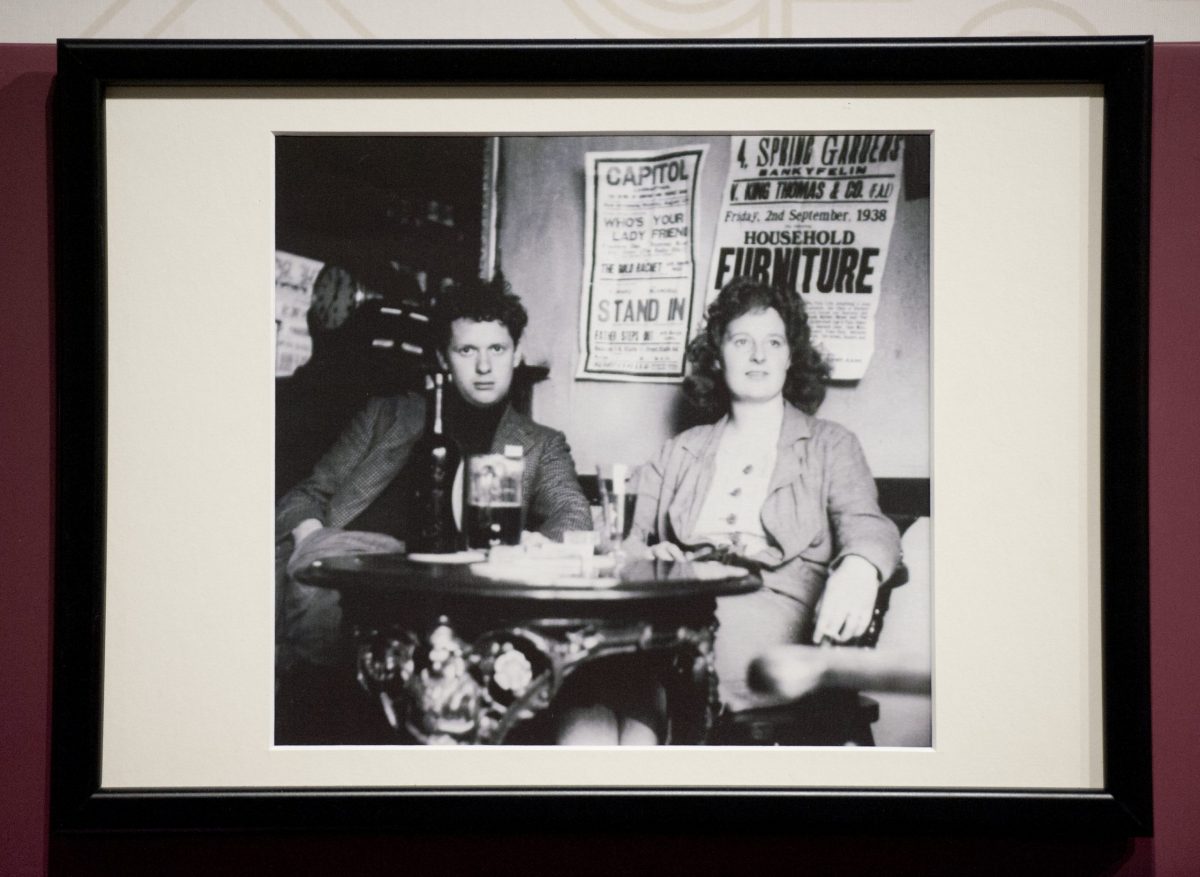 'I suppose that I'm piling on the shocks and surprises… but I must tell you too that Caitlin and I are going to be married next week' – Dylan Thomas, 10 June, 1937.
In Part 5 of her series on Florence Thomas, Katie looks at Florence's life once Dylan had finally left home.
In 1935, Cwmdonkin Drive was Dylan's main base, although he was still travelling to London and taking trips to spend time with friends. This was also the year he met fellow poet Vernon Watkins. There is the implication that his behaviour was still giving his parents cause for concern. Tom Warner, in Dylan Remembered Volume One, recalled Dylan telling him that D.J. had given him an ultimatum about his drinking, threatening to put him in an inebriates' home. On another occasion, having not seen Dylan for several months, Warner stated that when he saw Florence in Uplands her words were 'Daddy and I know he's a bit of a genius, so we just have to put up with it.'
In December 1936 D.J. retired from teaching and he and Florence decided to rent out 5 Cwmdonkin Drive and move to rented accommodation in Bishopston, on the outskirts of Swansea. The move took place in March 1937, being delayed by Florence having neuralgia, causing her to be confined to bed and unable to move the muscles in her face. She was still unwell after the move, as Dylan wrote to Emily Holmes Coleman: '[she] is weak as a moth, can't move at all in bed, and worries the daylight out of the window.'
In April Dylan set off on his travels, going first to North Wales, then London, then Cornwall. It would appear that he was barely in touch with his parents during this period as his letter of the 10th June states: 'I've been a careless, callous, and quite unreasonable person as regards letting you know about myself'. In the same letter, he informs them that he is in Cornwall and going to get married to Caitlin. The news was not well received. Dylan insisted that he had 'told mother about it many times' however his parents' response implies the news was still something of a shock. Although D.J. eventually sent money to the couple and his blessing, he wrote to dissuade his son and requested the assistance of Nancy and her husband Haydn in stopping the wedding. In a letter to the latter documented in Ferris' Dylan Thomas: The Biography, D.J. refers to it as 'insane idea' given Dylan's 'desperate financial straits.'
The couple, however, were eventually married in Cornwall on 11th July 1937. According to Constantine Fitzgibbon in The Life of Dylan Thomas they travelled back to Wales at the end of the summer, first staying in the Mermaid in Mumbles and then, when their money ran out, staying with Dylan's parents in Bishopston. It was the first time Florence and D.J. had met Caitlin. Caitlin, in her book Caitlin: Life with Dylan Thomas described it as 'a tiny semi-detached house, three up and three down' and her first impression was that of 'excessive tidiness', observing that Florence 'couldn't walk past a surface without giving it a dust'.
It would appear that Caitlin's dress sense also came under scrutiny. By her own admission, Caitlin loved beautiful clothes but would put things on at random, regardless of whether they matched. It is very probable that this irked Florence, who was quite the opposite. This is indicated by Eileen Llewellyn Jones who, in Dylan Remembered Volume One, remembered Florence as 'a sort of smartly dressed matron'. In Constantine Fitzgibbon's The Life of Dylan Thomas, it is alleged that Florence gave Dylan and Caitlin some money so that they could buy Caitlin some clothes – the money possibly coming from her fund to cover her funeral expenses – and the couple duly went to Swansea. After spending the day and entire evening out, they returned, money spent, but only 'with a solitary brassiere' to show for their trip.
Caitlin recalled that Florence mothered Dylan for the duration of their stay, running a bath for him every evening, feeding him bread with milk and salt when he was hungover (although she used to attribute his 'illness' to being 'sick with flu') and making sure he was warm enough. She would reprimand him about his drinking, but not in a severe way, which indicates she was under no illusion about some of her son's excesses. Caitlin recalled that Dylan was much more passive around his parents, curtailing his language, for example, in their company. She described Florence as 'a complete non-stop talker… although she had a kind heart.' By the middle of October the couple had moved to stay with Caitlin's mother in Blashford. According to Andrew Lycett, in Dylan Thomas: A New Life, Dylan was to observe 'how nice it was not to be followed around by somebody with a dustpan and brush.'
Bishopston was to be the base for the senior Thomases for the next few years. During the 1940s there were a number of moves and changes, consequences of the War and of ill health. We'll explore the effect of these circumstances in the next blog.
This post is also available in: Welsh