Dylan Thomas, Elaine Kidwell (nee Griffiths) and Swansea Museum: Part 1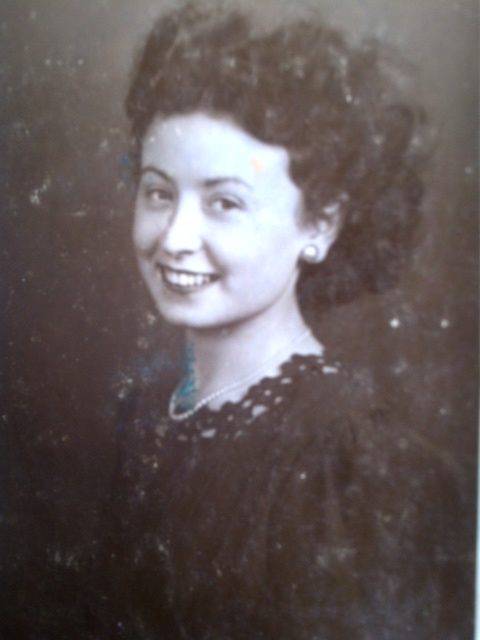 As we continue to commemorate the 80th anniversary of the Three Nights' Blitz of Swansea, Linda looks at the life of Elaine Kidwell (nee Griffiths), the youngest female air raid warden in Swansea.
'Mr Thomas, Mr Thomas, we have to close up now.'
It is approximately 6pm, and Elaine Griffiths, a petite young assistant librarian at Swansea Museum (then known as the Royal Institute of South Wales) knocks quietly on the door of the gentleman's cloakroom and opens it gently. Dylan Thomas (a somewhat dishevelled figure slumped in a large old-fashioned chair) rouses himself from sleep and straightens his clothing.
'Come along Mr Thomas, there will be a tram due soon' Elaine tells him assertively.
'Have you got an assignation, Miss Griffiths?' Dylan asks.
'Yes, I'm going to my Girl Guides' meeting at St Mary's, and I'm going to be late!' she replies (although she knows he is really enquiring if she has a 'date').
The young and talented poet, with two volumes of published poetry to his name, apologises: 'Oh I do beg your pardon, Miss Griffiths.'
In a number of interviews Elaine (known as 'Nin' to her family) gave over the years, (primarily in relation to her role as youngest Swansea female air raid warden during World War Two, but most recently with myself regarding Dylan; *see sources below), she always emphasised that he was exceptionally well-mannered and good-natured:
'Dylan was always very respectful and careful about speaking to young ladies; he treated me like a sister,' she told me.
Elaine recollected that 'Dylan became well-known to the staff, who would greet him with "Hello boy"', although the head librarian, Mr Young, took a somewhat different attitude:
'If that Dylan Thomas comes in just ignore him. He's quite harmless' he advised.
However, Elaine recalled the poet 'would sometimes have a cup of tea with us before disappearing off to the cloakroom for his nap, although he also occasionally used to fall asleep in the reading library', telling her, 'I want to be where the action is'.
During one of their brief interactions, Dylan revealed his more philosophical side to Elaine, who told me Dylan declared, 'Everyone has a future and a past, and also a secret past – which is ambition.' (Dylan's 'secret past' was well developed at a very young age; his desire for achievement and distinction could sometimes be all-consuming.)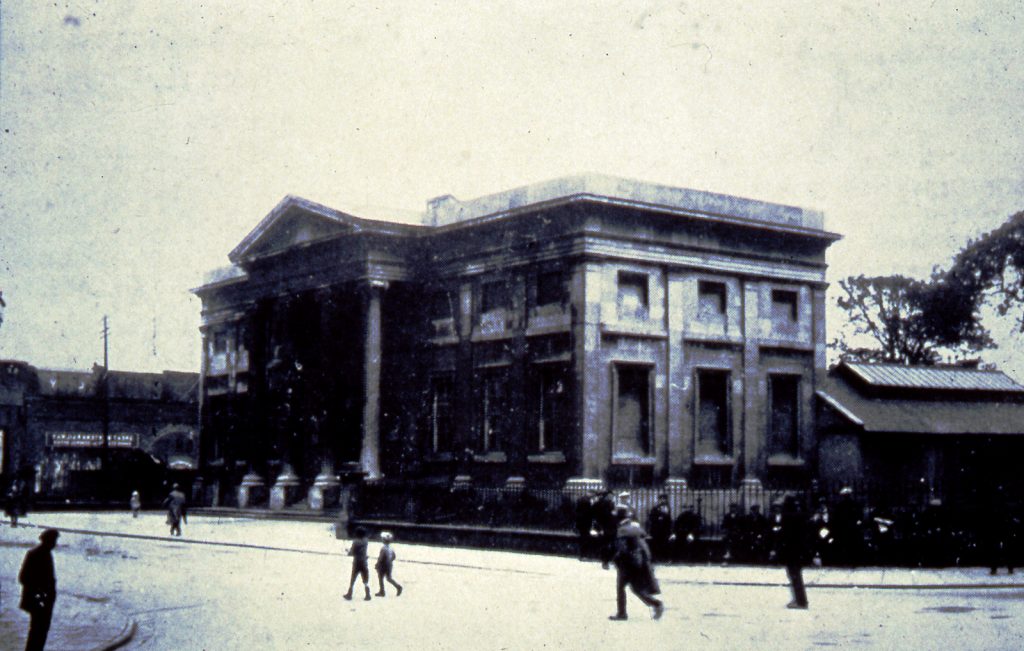 Elaine joined the library staff in 1938, earning ten shillings a week (fifty pence in decimal currency), which was considered a good wage at the time for a young girl. It was just a short walk to work at the imposing building built in 1841 for the Royal Institution of South Wales (a learned and cultural society) from home, which was opposite her parents' combined newsagent's and barber's shop, built into the stone railway arches on Quay Parade, (known as Beaufort Arches). She was familiar with the museum from the age of seven, as her father took her along when he borrowed books. (You did not need to be a member of the Institute to take books out; entrance was a penny.)
'When I went to work there I thought I'd died and gone to heaven!' Elaine clearly recollects. She loved the special (if hushed) ambience in the building, which was in stark contrast to the hectic commercial and industrial scene surrounding it. (At that time a goods train ran close by the museum entrance, on its way to the nearby docks – notorious as a rough area full of pubs frequented by sailors and prostitutes.)
This refined atmosphere was untainted by the ringing of a telephone, as Mr Young's opinion was clear: 'You can't have a telephone in a library!' By now a very capable and confident young lady, Elaine managed the library (with help from Royal Institute members) after he was called up in 1940. Part two will explore this time in her life.
Linda Evans, Dylan Thomas Centre
Sources:
The Museum in Wartime 'Minerva' Volume 13, 2005 (a transcript of a recording edited by Jennifer Sabine).
YouTube 'Dylan Remembered' 14 October, 2014
YouTube ' Elaine Kidwell: Girl-Guide to air-raid warden – Our Greatest Generation' (WW2) 26 May 2016
'From Air Raid Warden to Land Girl' 4site publication City and County of Swansea
A number of informal, short conversations with me during 2019. (Elaine Kidwell (nee Griffiths) and Linda Evans, Dylan Thomas Centre)
This post is also available in: Welsh