World Book Day Activities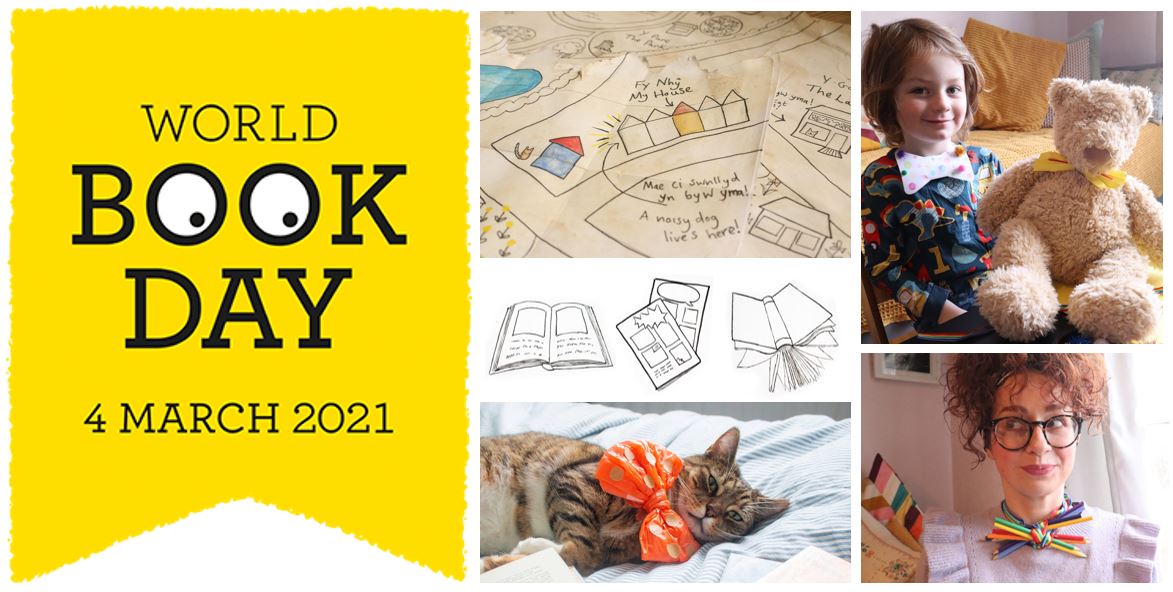 Happy #WorldBookDay!
World Book Day, held on the first Thursday of March each year, changes lives through a love of books and shared reading. We've put together a variety of activities to enjoy at home or in school. Don't forget to let us know how you'll be celebrating!
---
Make a Book Bow Tie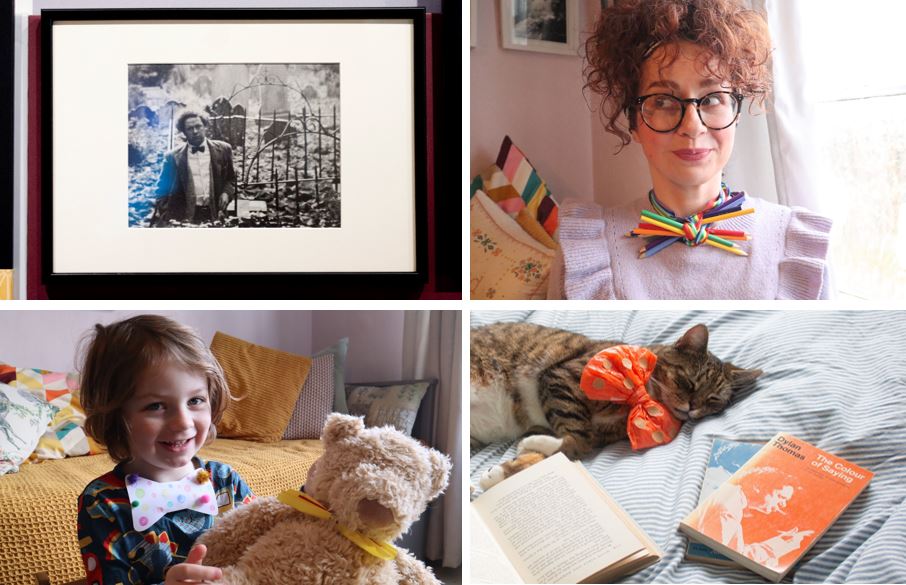 One of the many fun things that we all love to do on World Book Day is dress up like a favourite character from a treasured book. But have you ever dressed up as an author before?
Dylan often wore a bow tie when performing, so for #WorldBookDay, we'll be making our own bookish bow ties to wear when reading our favourite books. Want to join in?
---
Draw a picture of yourself with your favourite book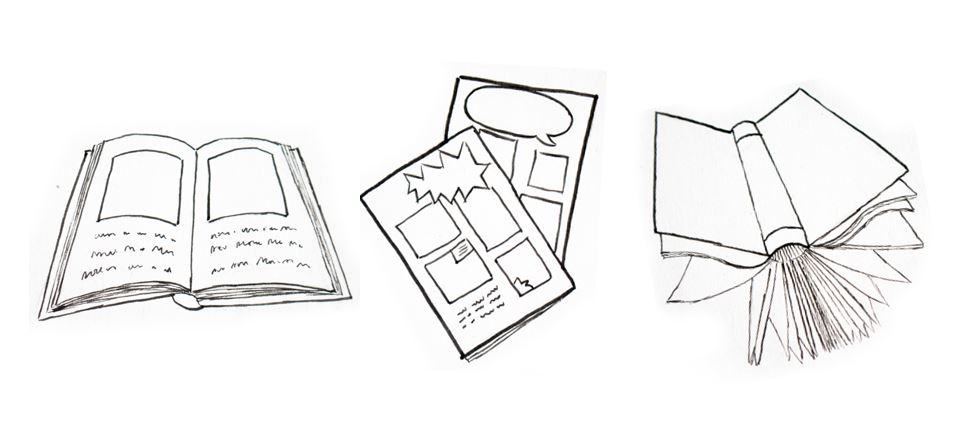 Dylan Thomas loved reading as well as writing! He enjoyed reading thrillers as well as poetry. What is your favourite book? Draw a picture of yourself with it!
---
Dylan Loves Books!

Dylan loves books – reading and writing them! Can you find the hidden words?
---
Book Scavenger Hunt

Use the books on your bookshelves to find each item on the scavenger list.
Don't forget write a small description of each thing you find!
---
Book Writing Paper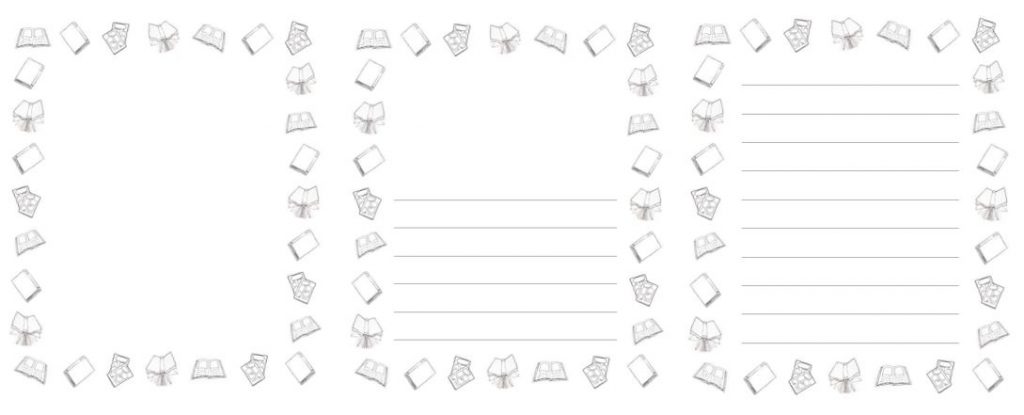 We've designed some unique writing paper especially for World Book Day.
Will you write a story, a poem or a letter on it?
Download Writing Paper 1
Download Writing Paper 2
Download Writing Paper 3
---
'Return Journey' Adventure Story Map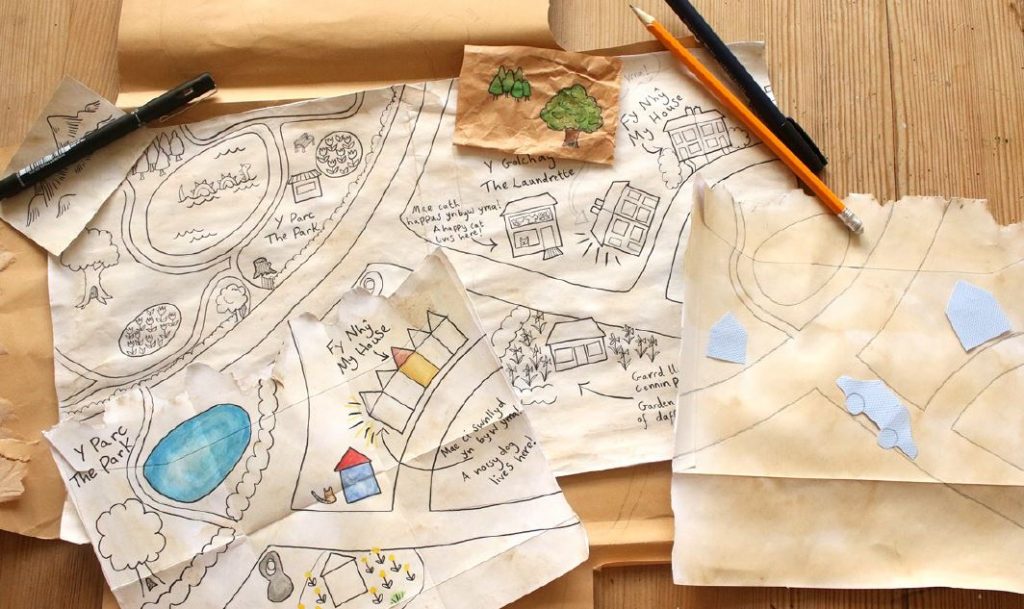 Our Adventure Story Map will help make your ordinary walks extraordinary!
Like Dylan in 'Return Journey', we'll explore our locality to inspire our own stories.
This post is also available in: Welsh