'Maker of Mischief, Master of Horror, Inventor of Monster': A Workshop for Adults with Rebecca Parfitt

Date/Time
27/08/2016
10:00 am - 1:00 pm
Location
Dylan Thomas Centre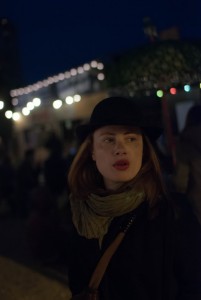 'Maker of Mischief, Master of Horror, Inventor of Monster': A Workshop for Adults with Rebecca Parfitt
Join the editor of The Ghastling for a unique writing workshop exploring horror and the macabre in Roald Dahl's short stories for adults and write a tale of your own using Dahl's special ingredients.
The workshop explores specially selected stories focussing on: Roald Dahl's characterisation, the surreal and the macabre, horror and the domestic 'idyll', and Dahl's 'twists'.
There is also a chance for publication in The Ghastling for participants.
Tickets
Full Price £7
Concessions  £4.50
Swansea PTL £2.30
Please book ahead as places are limited to 10.
Supported by Literature Wales and Welsh Government as part of the Roald Dahl 100 Wales celebrations.

This post is also available in: Welsh