'Too Brave To Dream: R. S. Thomas' posthumous collection of painting-poems' – Professor M. Wynn Thomas

Date/Time
06/11/2016
2:00 pm
Location
Dylan Thomas Centre
A Friends of the Glynn Vivian and Dylan Thomas Centre Joint Lecture, on an exciting new publication of R.S. Thomas' poetry.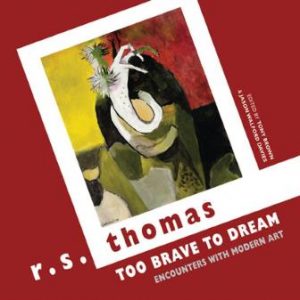 A Fellow of the British Academy and of the Learned Society of Wales,
M. Wynn Thomas is Professor of English and Emyr Humphreys Professor of Welsh Writing in English in CREW, Swansea University.
The author of over twenty books on American poetry and Wales' two
literatures, he recently published The Nations of Wales, 1890 – 1914.
Appointed executor of R. S. Thomas's unpublished estate, in 2013 he published R. S. Thomas: Serial Obsessive, short-listed for Welsh Book of the Year.
Too Brave to Dream is edited by Tony Brown and Jason Walford Davies, who are Co-Directors of the R.S. Thomas Study Centre at Bangor University.
Tickets
Full Price £6
Concessions £4
PTL £2
This post is also available in: Welsh