Carrie Etter 'Poetry and Place': A Workshop for Adults

Date/Time
05/11/2016
2:00 pm - 4:30 pm
Location
Dylan Thomas Centre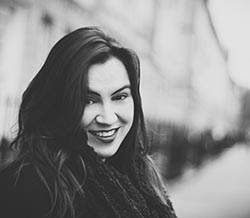 The workshop will begin with a discussion of how we relate the
places we've lived to our identity, to our sense of self.
We'll then read and talk about an array of fantastic poems about place and finish with a writing exercise that draws on one of our favourite places to create a new poem.
American expatriate Carrie Etter has lived in England since 2001 and
published three collections of poetry and a book of short stories. She teaches at Bath Spa University.
Tickets
Please book in advance.
Full Price £10
Concessions £7
PTL £4
This post is also available in: Welsh