Polgigga – Cornwall | Part 1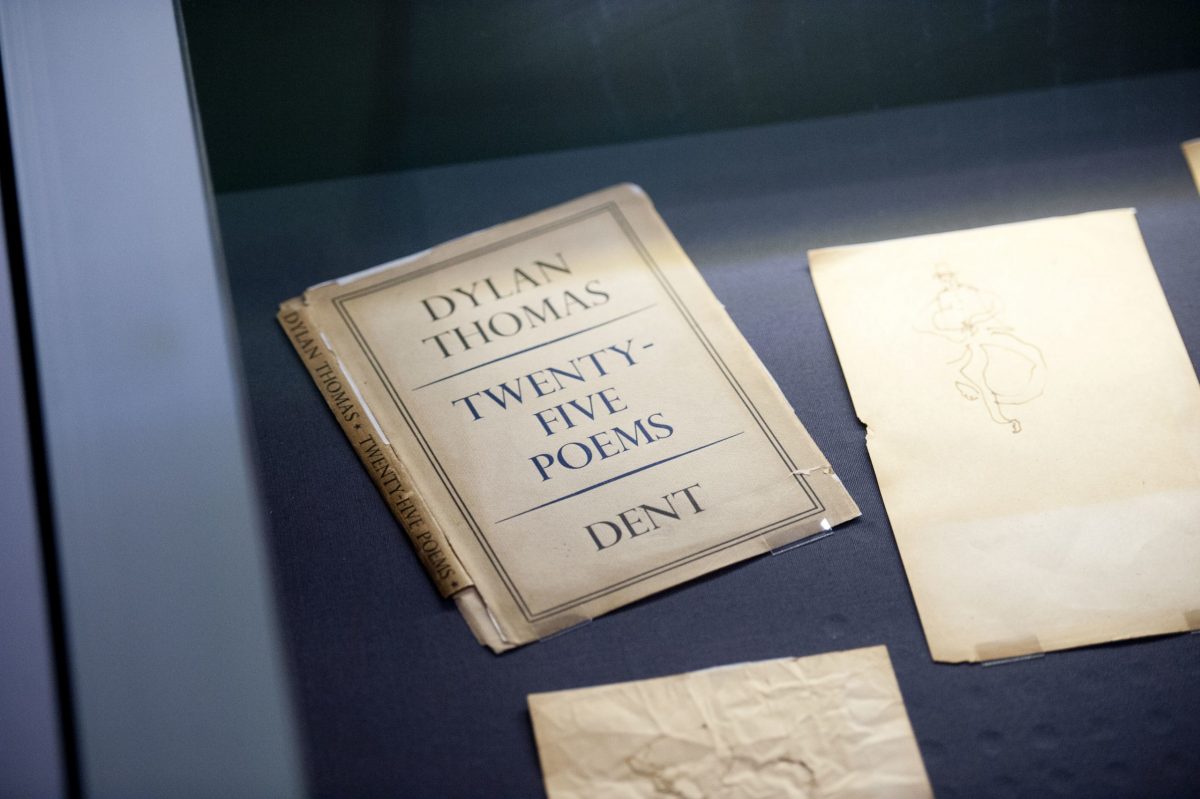 In early March 1936, an enticing invitation arrived for the twenty-one-year-old Dylan Thomas, who replied excitedly from his home in Swansea: 'I'd love to come to Cornwall more than anything else: it sounds just what I want it to be, and I can write poems and stories….It's all too lovely to be good; and I'd enjoy it so much'.
The letter was from Wyn Henderson, whom Dylan had previously met in London, and so in mid-April Dylan found himself Wyn's guest at her cottage in Polgigga, 'a tiny place two miles or less from Land's End, and very near Penzance and Mousehole'. This rural 'retreat', in an area popular with artists and London's bohemian set, was arranged by Dylan's friend, poet Norman Cameron, who was concerned that his hedonistic London lifestyle was causing his creativity and health to suffer.
A divorced mother of three in her late 30s, a gifted musician and a trained typographer, Wyn was unfazed by the excesses of the artistic temperament and the 'scrubby Welshman' with a 'heart full of love and nerves full of alcohol'. Wyn's brief was to take care of the young prodigy and calm his excesses. She was a liberated woman, unlike his doting 'Welsh mam', who brought him up within the refinements of a 'villa in an upper-class professional row'.
Away from suburbia, Dylan had to adapt to using an outside toilet in 'a garden full of ferrets and bees', with the attendant danger of being bitten or stung by them. Another peril was Wyn's puppy, which jumped on his bed and bit his stomach, and which he disliked intensely. He wrote to his good friend Vernon Watkins, 'it's a strange country to me, all scenery and landscape, and I'd rather the bound slope of a suburban hill' – although he did acknowledge its sparsely-populated beauty.
Despite being unsettled by the rurality, he told Vernon that he was doing 'lots and lots of work', writing a short story and completing a poem. Yet he fretted that his earlier unstoppable creative impulse was fading. He couldn't 'get any real liberation, and diffusion or dilution or anything, into the churning bulk of the words' and was 'tightly packing away everything' into a locked 'mad-doctor's bag', which is 'full to the clasp.'
The penultimate section of the sonnet sequence 'Altarwise by Owl-light' was written at Polgigga and Dylan was also corresponding with his publisher Richard Church regarding the content of his second poetry collection, Twenty-five Poems. However, the Cornish 'rest cure' was successful. He told Vernon he had completely recovered from the 'general seediness' he felt on arrival.
Yet, as he wrote to Elfriede Cameron, he realised he didn't 'need much encouragement to whack the bottle bang, but I should always try to stay, when away from the intellect-ruining city, in company that gives me no encouragement at all'. Despite his good intentions, and his usual chronic lack of money, he fell by the sober 'wayside'. One morning he absconded over the fields, and that evening a worried Wyn had to collect her extremely inebriated guest from a local hostelry. Furthermore, Wyn sometimes enjoyed a drink. He told their mutual friend Oswald Blakeston that Wyn 'when she boozes, is a person I like, but, when she's drinkless, she's booky'. His host even took him carousing to the Logan Inn, St Levan, which they both enjoyed immensely.
By mid-May, Dylan had moved with Wyn to a small cottage on Raginnis hill in the coastal village of Mousehole, from where he returned to London to fulfil an engagement. Little did he realise that an engagement of a more significant kind would bring him back to the area the following summer, as prior to his Polgigga sojourn he had met a striking young lady called Caitlin Macnamara.
Linda Evans, Dylan Thomas Centre
This post is also available in: Welsh