Museums Change Lives Awards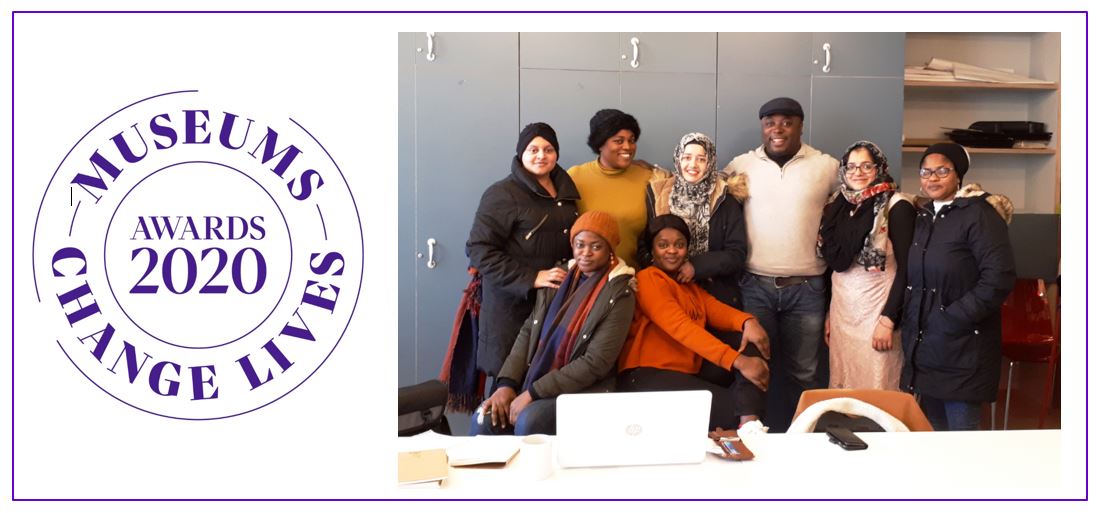 We're delighted to announce that our 'Literature and Trauma' project with Eric Ngalle Charles has been shortlisted for the Museums Association's UK-wide 'Museums Change Lives' awards!
The Museums Change Lives Awards celebrate the achievements of museums and individuals that have made an impact on the lives of their audiences and communities, with winners to be announced at a ceremony during the Museum Association's online conference on 5 November. We have been nominated in the category 'Best Small Museum Project that delivers social impact.'
The project is based around a series of creative writing workshops for refugees and asylum seekers, led by the brilliant Cameroonian writer Eric Ngalle Charles, who is now resident in Wales. Eric's personal experience of displacement and asylum is crucial in providing a safe space for participants to express themselves.
During the 'Literature and Trauma' sessions, people tell their unique stories through poetry and prose. Holding sessions in our Learning Space ensures provision of play facilities for any children, allowing their guardians to focus, while free bus tickets removed the barrier of travel costs. The resulting work has featured in cultural events, local media, and been read on BBC radio.
The workshops enable attendees to feel part of the wider community, to access cultural venues and orientate themselves in a new city. Our Museums Association-supported Exhibition has become a focal point and safe space for a committed and gifted group from this often neglected community.
We're delighted that our work with Eric and our communities has been recognised in this shortlisting, and look forward to the online awards ceremony on 5 November!
For more information on the Museums Change Lives Awards, please visit museumsassociation.org/campaigns/museums-change-lives/museums-change-lives-awards-2020
This post is also available in: Welsh