'Holiday Memory' Puppet and Theatre Workshop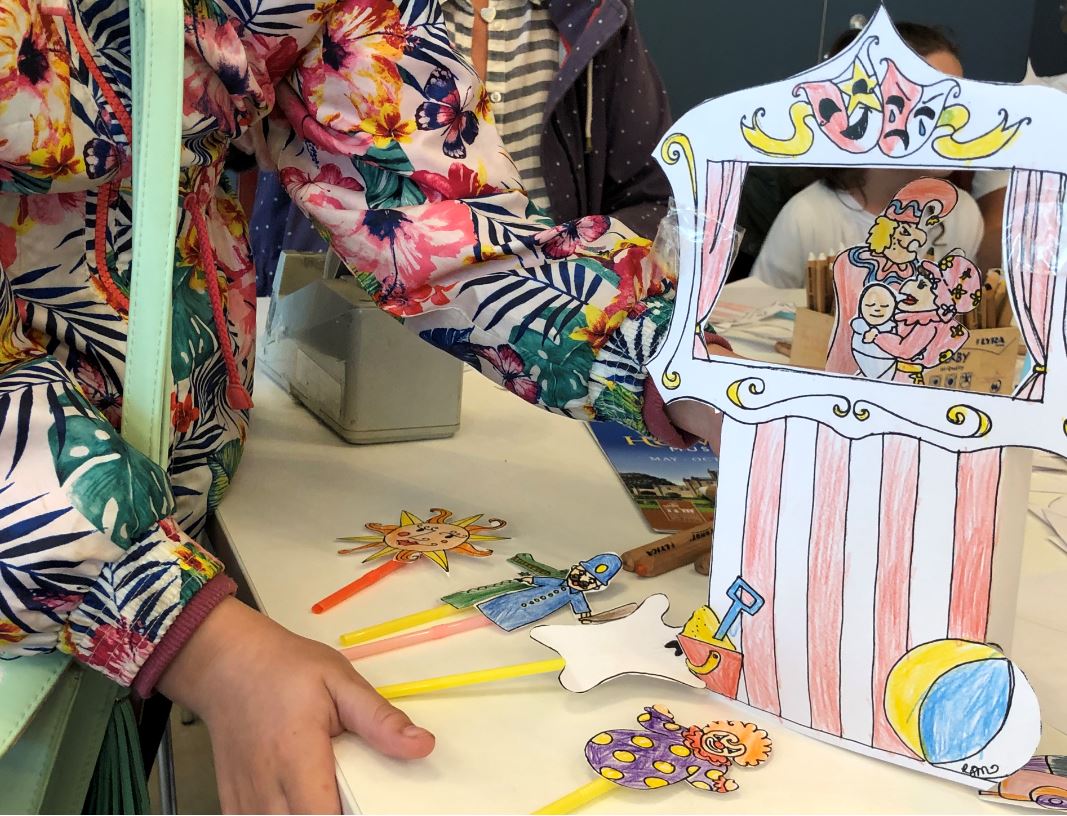 In his radio broadcast 'Holiday Memory', Dylan Thomas writes about his memories of sunny August Bank Holidays spent on the beach, and talks about seeing the traditional seaside entertainment of a Punch and Judy puppet theatre show. This easy workshop will help you create your own mini theatre and puppets!
What you'll need:
1 sturdy piece of A3 or A4 cardboard for the theatre
Lighter weight cardboard for the puppets
Colouring pens or pencils
Scissors
Tape or glue
Straws or wooden lolly sticks

Step 1
Either print out the theatre template or use it as a guide to draw your own theatre. Use A4 card for a smaller theatre, or a bigger piece if you'd like something larger. Colour it in before you cut it out, then it doesn't matter if the pencil wanders over the lines! Add any embellishments you would like.
Fold the wings on the side so that the theatre stands up.

Step 2
Either print out the puppets or draw your own – they could be animals, people, cartoon characters, Martians … let your imagination run wild! As with the theatre, colour them in before cutting them out. Attach a wooden lolly stick or a reusable straw to the back of the puppet – this is what you'll hold on to when you perform your show.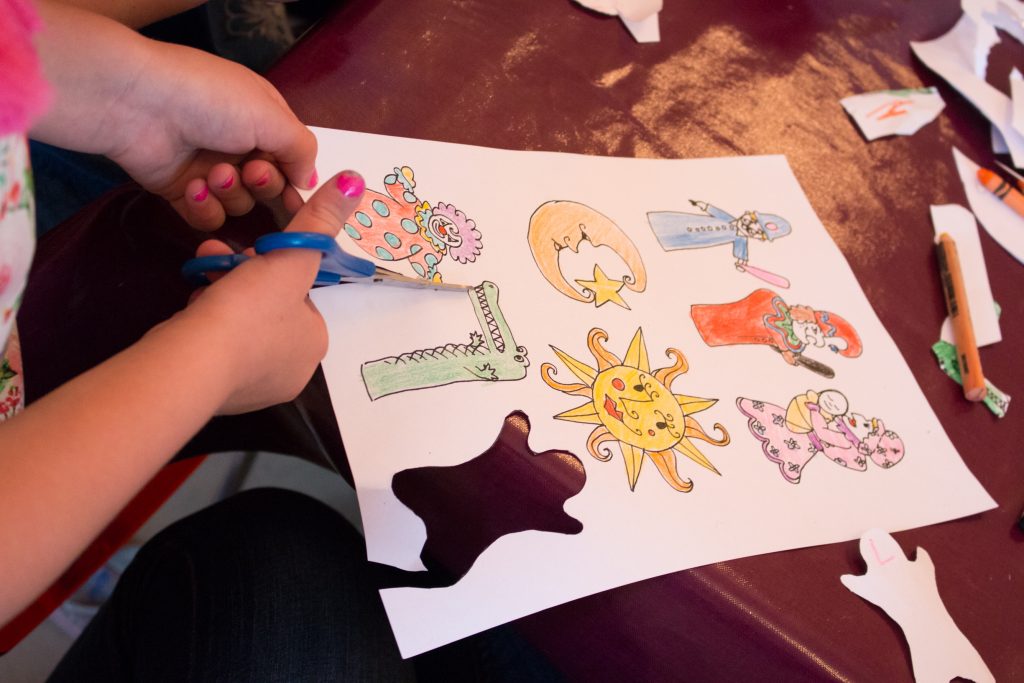 Step 3
Use the puppets to act out your own mini play in your puppet theatre! You can improvise or you could write out a whole script for your characters! Who will you perform your show to?
This post is also available in: Welsh