Florence Thomas: Part 7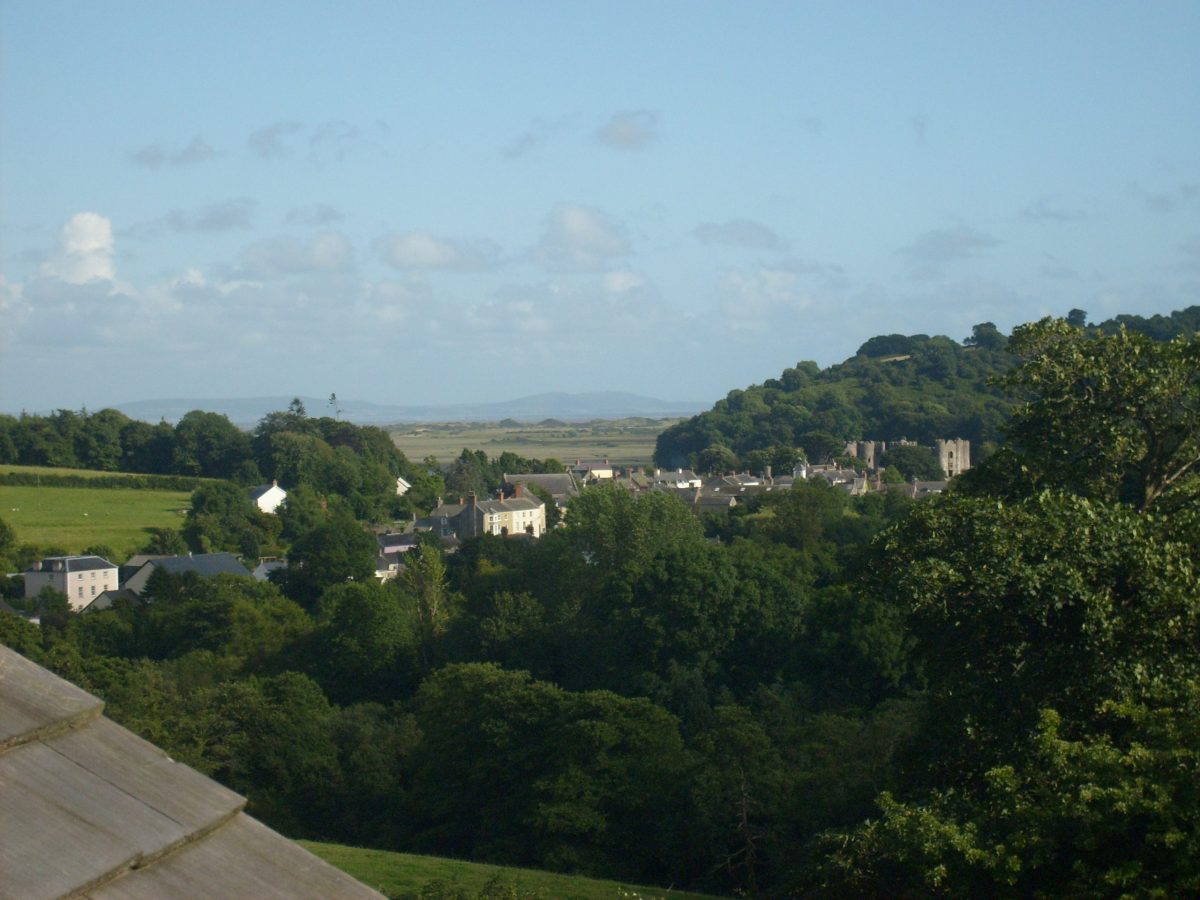 'She will have to lie, trussed, on her back with her leg weighted, for at least two months' – Dylan Thomas, January or February 1948
In the seventh blog of her series on Florence Thomas, Katie looks at the events that unfolded after Florrie broke her leg.
In around January 1948, Florence fell, broke her thigh and was admitted to Carmarthen Infirmary. Nancy travelled from Brixham to Blaen Cwm to look after D.J. Dylan journeyed from South Leigh, where he was now residing, and described the situation in a letter to Caitlin, documented in The Collected Letters. He referred to his mother being 'good and cheerful and talks without stop… of her new friends in the women's surgical ward.' D.J., however, was 'more nervous and harrowed than I have ever seen him.' Andrew Lycett, in Dylan Thomas: A New Life, attributes his condition to the loss of his brother Arthur the previous autumn, and 'a painful attack of angina'. With Florence incapacitated in the infirmary with, as Dylan stated 'a great steel pin right through her knee', it was decided that Nancy would take D.J. back to Brixham to look after him for the duration of Florence's convalescence. That only left the dog, Mably. Nancy could not take him because she already had a Labrador and, as the alternative was to have him destroyed, Dylan agreed to have him.
It is not documented as to whether Caitlin was aggrieved at Dylan taking Mably without first consulting her, however her opinions at subsequent events are on record. In late April, Florence was finally due to be discharged from hospital. Dylan travelled to Brixham following a telephone discussion with Nancy. It was concluded that the senior Thomases would not be able to look after themselves. Nancy's house could not accommodate them both and no domestic aid could be found that could assist them at Blaen Cwm. Dylan therefore decided to move his parents to South Leigh in Oxfordshire, where he was living at the time. According to Lycett, he rented Cordelia Sewell's cottage for the summer and arranged for an ambulance to take D.J. there from Brixham. In Caitlin: Life with Dylan Thomas, Caitlin recalled thinking Dylan thoughtless: 'mean and egotistical, to plant them on me when I already had the kids to look after'. Lycett described the two households being at opposite ends of the village, increasing Caitlin's workload further. In the end they hired help, Mary, whom Caitlin described as 'great at chatting to Granny Thomas' and 'the best worker I ever had'. Dylan's behaviour only exacerbated her feeling of being put upon: 'He'd perform the little-boy-lost act for his mother, who was stuck there in bed with her broken leg, always jolly and laughing, with me having to wait on her hand and foot.'
When Cordelia Sewell returned to the village, the parents had to move into the Manor House with Dylan and Caitlin. By the end of the year, the Thomases were looking to move again, this time back to Laugharne. However now their plans had to incorporate Florence and D.J. – Florence did not appear to be recovering as quickly as hoped, in a letter to Vernon Watkins, dated 23rd November 1948, Dylan remarked: 'My mother's no better, and will probably have to go to hospital again very soon.' On the 13th December, again to Vernon, he describes her being 'as ill as a ward.'
Dylan's patron, Margaret Taylor, took on the task of finding accommodation for the expanded needs of the family and by February she had secured the Boat House and the paperwork was complete. Lycett documents that she was also successful in finding a house for Florence and D.J.- the Pelican – which was a short distance from the Boat House, on Kings Street, the main road through Laugharne. It was rented from Ebie Williams, and opposite Ebie's pub, Brown's. Biographers Paul Ferris and Constantine Fitzgibbon both observe that although the senior Thomases were dependent on Dylan and Caitlin physically, it was Nancy's husband Gordon who assisted financially, helping them to pay the rent.
The Pelican was described by Aeronwy Thomas in My Father's Places as 'a substantial Georgian house with multiple rooms and outhouses as well as a basement for storage.' The Thomases rented the ground floor, with the large front room reserved for D.J.'s exclusive use as a study. Lycett described Dylan's Laugharne routine as walking from the Boat House to the Pelican in the mornings, doing the crossword with his father, visiting Brown's at lunchtime for a couple of drinks and gossip from Ivy Williams, before returning to his writing shed in the afternoon to write. However, D.J.'s health was soon to deteriorate again and, it transpired, the health of his son, too.
This post is also available in: Welsh