Dylan Thomas at Bosham, West Sussex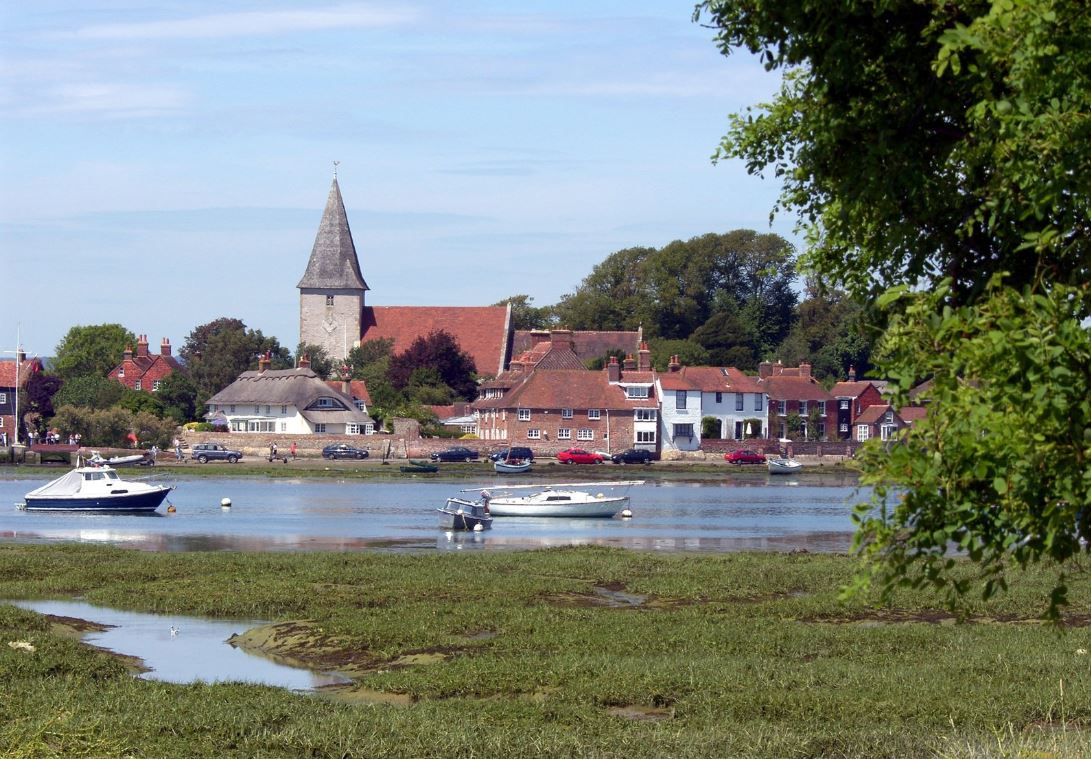 In 1944, Dylan Thomas and his family spent some months in the village of Bosham, West Sussex. In the first instalment of a two part blog, the Dylan Thomas Centre's Linda Evans looks at his time there.
As I write, the coronavirus epidemic remains a major threat, and many people worldwide are unable to travel to pastures new or places fondly familiar. Yet for Dylan
Thomas a succession of temporary homes and locations was very often the norm and were freely and thankfully embraced.
When one thinks of locations connected with Dylan Thomas, Swansea, London, New York and Laugharne generally spring to mind, and we don't tend associate him with the south coast of England, and the small fishing village of Bosham in West Sussex, although a number of poets and artists are historically linked to the village, including Tennyson, T.S Eliot and Rex Whistler.
Yet it was here during February to May 1944 that Dylan became a temporary resident. Previous to this, the young poet, wife Caitlin, plus children Llewelyn and baby Aeronwy were living in a run-down one-room apartment with a leaking skylight at Wentworth Studios, Manresa Road in Chelsea, London, while Dylan wrote film scripts for Donald Taylor at Gryphon Films. Unfortunately, after three years of relative peace from air attack, in January 1944 enemy aircraft launched a bombing campaign over London, often known as the 'Little Blitz'.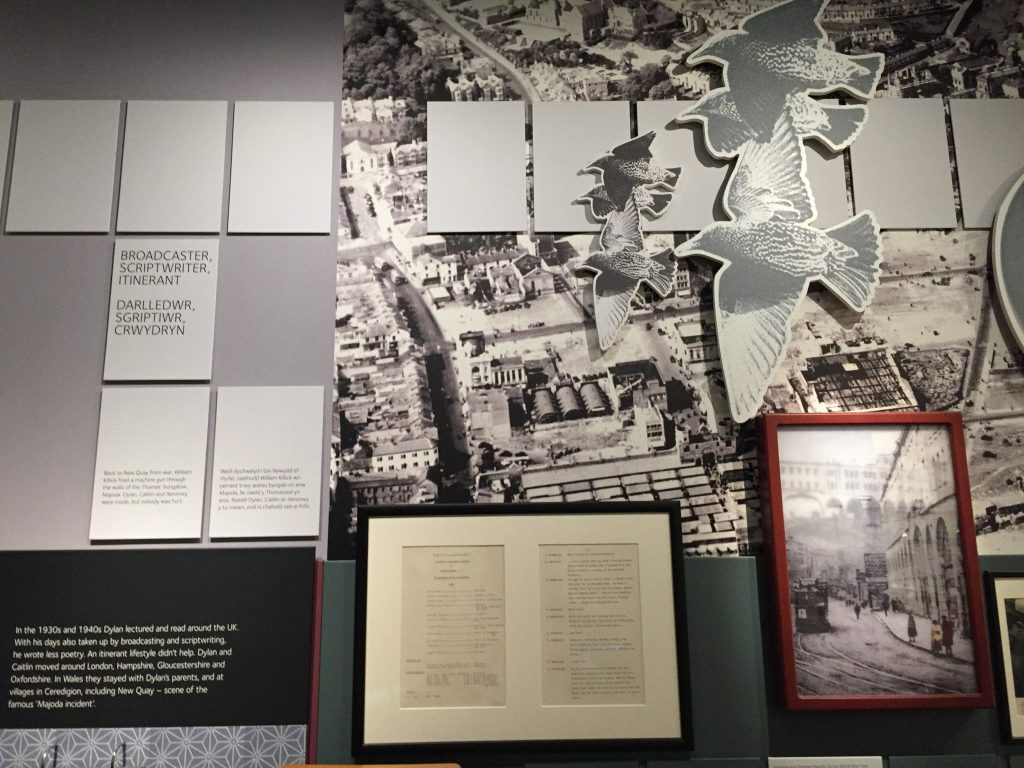 Dylan's friend, poet Norman Cameron, concerned for the family's welfare, offered them the use of Far End, his family's weekend cottage on the outskirts of Bosham, situated on a tidal inlet of Chichester Harbour. Caitlin was particularly keen to accept, as Aeronwy had caught pneumonia in Wentworth Studios' unhealthy conditions, and the fresh air and rural surroundings would be beneficial for them all. In late February Dylan wrote to friend and art critic T. W. 'Tommy' Earp, 'Now we're moved to a house in Bosham – very nice, too, looking over water…'. He and Caitlin hoped that Tommy would visit them as Dylan had 'found some nice places'.
His friend Constantine Fitzgibbon (later his biographer), wrote that Dylan told him the cottage's primitive outdoor toilet (or earth closet) had a well-like shaft, inhabited by rats and magpies! However, Dylan could escape this waterside 'idyll' as he intended to 'be up in London twice or more a week' to continue his work for Donald Taylor, commuting there from Bosham's railway station, a short walk from the cottage and a fairly straightforward journey to the city.  During this time he was also sent on a visit to Coventry to research a film script about the rebuilding of the war-ravaged city and its 14th century Cathedral; as he wrote to Tommy Earp: 'Donald [Taylor] wired urgently for my help on the rebuilding of Coventry Cathedral'. His time at Far End was surprisingly productive: as well as working on the Coventry piece and the film script for the much-praised 'Our Country', he completed a poem in three parts, plus another shorter poem, which he posted to Tommy Earp in mid-April. This longer poem was 'Ceremony After a Fire Raid', one of his most celebrated war poems, and part two of this blog, released soon, will look at how Dylan was caught up in the preparations for D-Day.
Linda Evans, Dylan Thomas Centre
This post is also available in: Welsh