Introducing our work with Your Voice Advocacy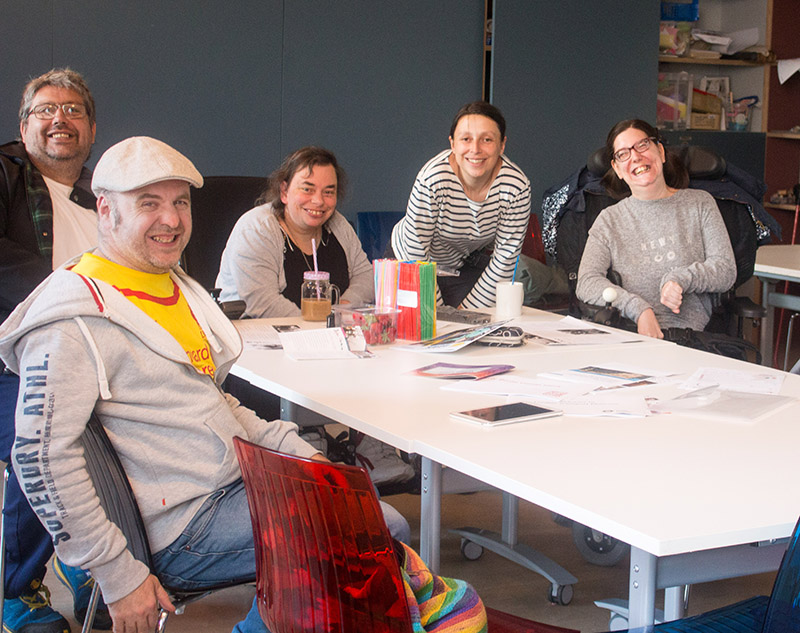 In this blog we'd like to introduce you to a brilliant partnership we have with Your Voice Advocacy. YVA run their weekly advocacy group from the Dylan Thomas Centre. A group run by and for people with learning disabilities, they work to advocate for themselves and others to create positive change in our community -including creating positive change in the Dylan Thomas Centre itself! As well as this, the group get involved in a number of creative projects, and are currently working with us towards a co-curated exhibition.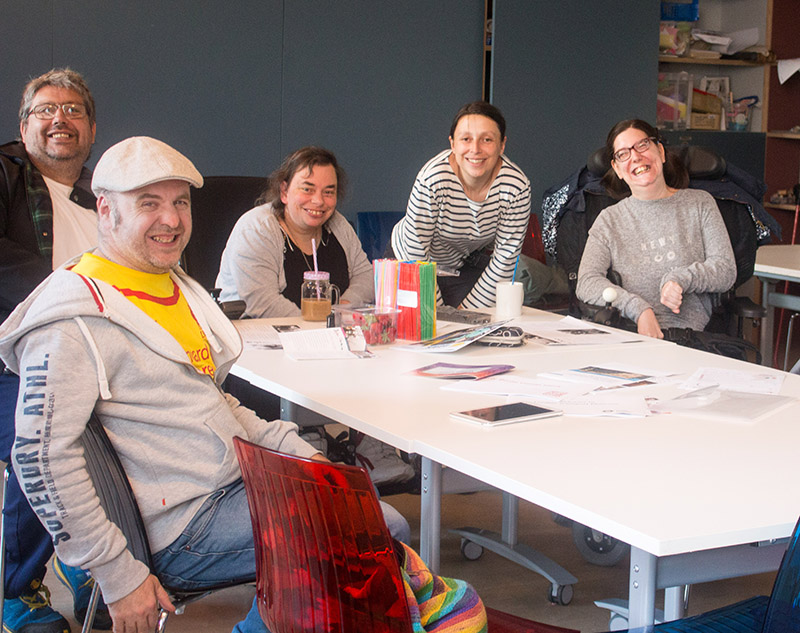 The partnership came into being when the group (then operating as Swansea People First) came into the Dylan Thomas Centre having recently lost their base. They were looking for a room to hire to run their weekly advocacy group. As we don't often hire out our learning space as it's nearly always in use for our engagement programmes, we decided to come up with a solution that could benefit us both in different ways. We would provide a base for the group to run from, and in exchange we would be able to tap into their knowledge and expertise of advocacy, learning disabilities, and co-production. And so a different way of working together was formed!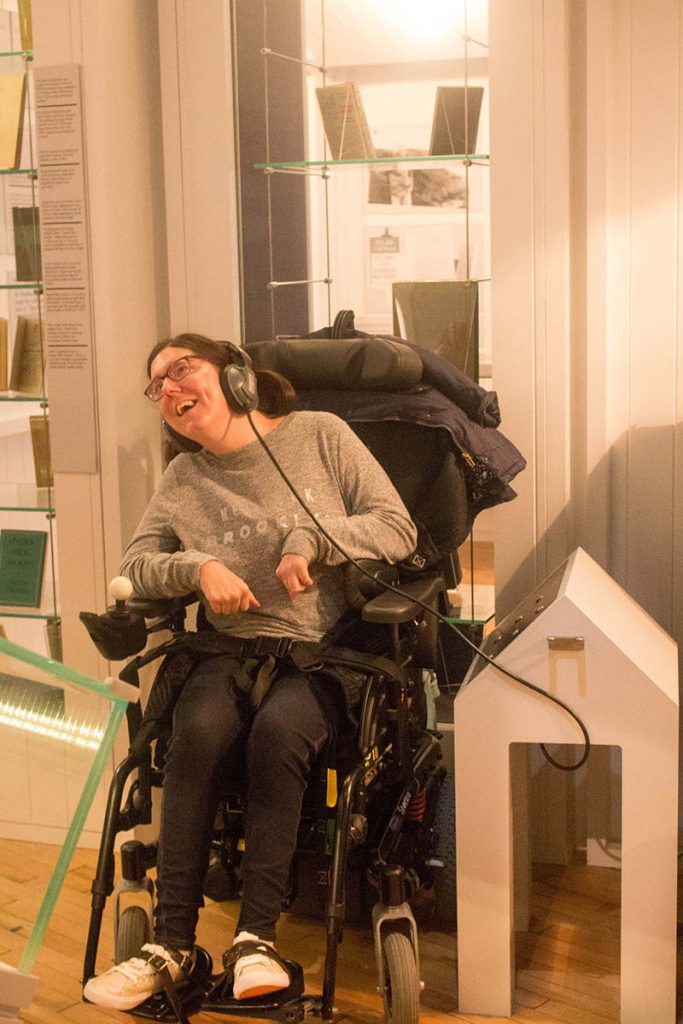 Over the last five years the group have worked with us on creating Easy Read resources, helping us improve our accessibility, trialling new workshops, and improving representation of people with disabilities in our marketing materials and website.
In the last few years, the advocacy group has expanded to include members from across Swansea and Neath Port Talbot. And since April the group have been running hybrid digital and in person sessions allowing even more people to take part and make a real difference to our museum and literature centre.
In the coming months, we'll be sharing more of the ideas and projects Your Voice Advocacy are developing with us. In the meantime, why not follow @YVAdvocacy and @DTCSwansea to read the group's weekly poem, created with interactive magnetic poetry in our Exhibition!
This post is also available in: Welsh