Writing Crime Fiction with Katherine Stansfield
Date/Time
25/03/2017
2:00 pm - 4:30 pm
Location
Dylan Thomas Centre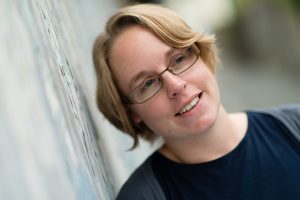 Through discussion of a wide variety of examples and linked writing exercises, this interactive workshop will explore detectives and criminals in crime fiction, looking at classic roles and non-traditional sleuths, character development, the balance of skills and flaws, the use of a foil, as well as the fascinating relationship between detectives and their foes.
No previous experience of writing crime fiction is necessary, just a murderous imagination.
Katherine Stansfield is a novelist and poet living in Cardiff. Her crime novel, Falling Creatures, based on a murder that took place in Cornwall in 1844, will be published by Allison & Busby in March 2017, with a
sequel to follow in 2018.
Tickets
Full Price £10
Concessions £7
Swansea PTL £4
Please book in advance.
This post is also available in: Welsh