TEMPORARY EXHIBITION: BoomerZ Intergenerational Project Exhibition
Date/Time
17/02/2017 - 13/03/2017
9:00 am - 5:00 pm
Location
Swansea Civic Centre
An intergenerational creative writing project inspired by the life and work of Dylan Thomas.
Participants have worked with writer and artist, Sion Tomos Owen, over a number of weeks, to produce the work on display here.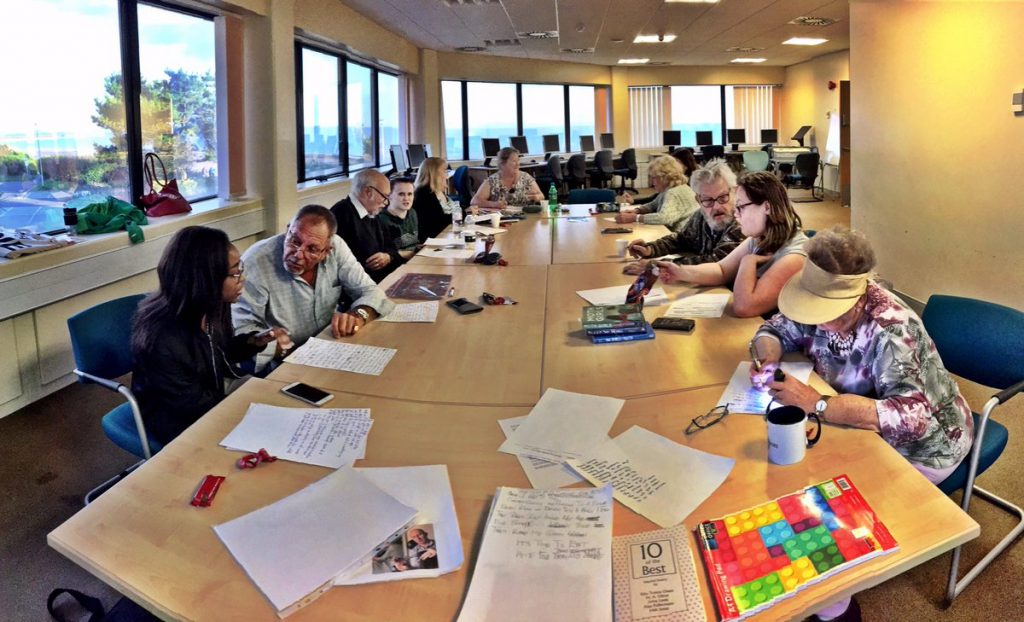 The exhibition is part of our Outreach and Engagement programme; please contact our Outreach Officer, Lee Aspland, for more information: lee.aspland@swansea.gov.uk
Open daily, FREE.
This post is also available in: Welsh