Masters of Invention Poetry Workshop with Sophie McKeand

Date/Time
23/08/2016
1:00 pm - 3:00 pm
Location
Dylan Thomas Centre
Masters of Invention Poetry Workshop with Sophie McKeand, for children and young people aged 8-13.
'You mean whales', Sophie said. 'Wales is something quite different.'
'Wales is whales', the Giant said. 'Don't gobblefunk around with words. I will now give you another example. Human beans from Jersey has a most disgustable woolly tickle on the tongue…human beans from Jersey is tasting of cardigans.'

Roald Dahl, The BFG.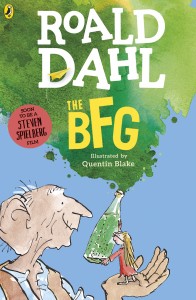 Creating nonsense words and language was something Roald Dahl delighted in with his phlantasmagozgical use of language and ribble ticklistic plays-on-words.
Working together our group will climb inside words, chew and garble and tear them up in order to create a new poem.
Tickets
£2.00 Places are limited: please book ahead.
Supported by Literature Wales and Welsh Government as part of the Roald Dahl 100 Wales celebrations.

This post is also available in: Welsh