Magic Realism: Fiction and Dream: a Workshop for Adults with Alan Bilton

Date/Time
23/07/2016
10:00 am - 12:30 pm
Location
Dylan Thomas Centre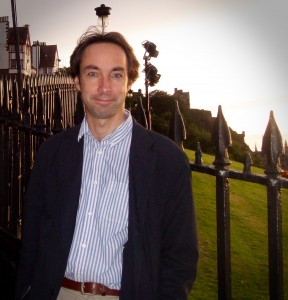 As a style of writing, Magic Realism attempts to marry the impossible and the believable, to make the fantastical concrete, constructing dream worlds capable of taking the reader's weight.
The workshop looks at the roots of Magic Realism in myth and fantasy, exploring the Surrealist love of dreams, and what happens when realistic fiction is invaded by the strange and uncanny, creating feelings of disquiet, dread, or awe.
Alan Bilton teaches literature, film and creative writing at Swansea University. He is the author of two novels.
Tickets
Full Price £5.00
Concessions £3.50
Swansea PTL £1.60
This post is also available in: Welsh