Holiday Memory Workshop: Keepsake Notebooks and Scrap Books
Date/Time
29/07/2022
1:00 pm - 4:00 pm
Join us this summer as our family friendly 'Holiday Memory' themed workshops return to the Dylan Thomas Centre. In our first workshop we'll be making Keepsake notebooks and scrap books.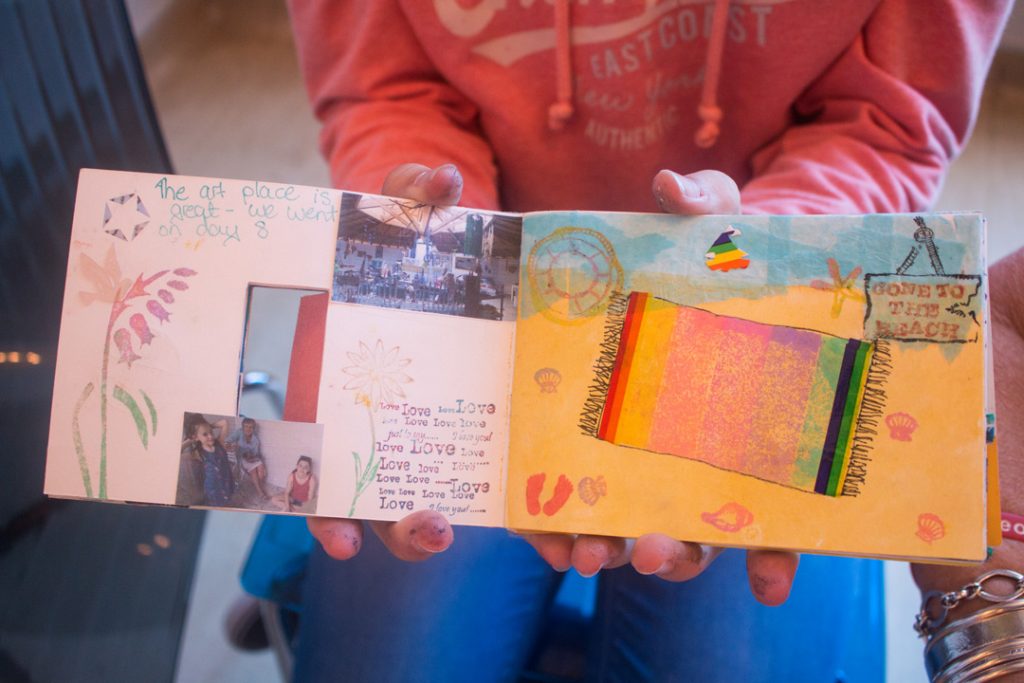 There will be a range of different books to make to suit a range of ages and styles. All our workshops are designed with accessibility in mind; please contact the Centre if you wish to discuss access requirements. If space is not available immediately on arrival, there will be a trail and activities to enjoy in our exhibition space. 
This workshop is most suited for families ranging from age 5 to adult. An activity area for younger children is also available. 
Drop-in 1pm – 4pm. 
Free entry.
This post is also available in: Welsh