Hip-Hop Psych Briefing

Date/Time
13/04/2015
10:00 am - 12:00 pm
Location
Dylan Thomas Centre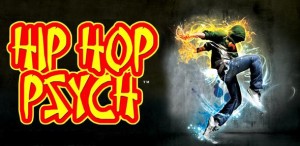 Hip-hop culture is a powerful vehicle for raising awareness about mental health. It is rich with references to psychiatric illnesses that have not been explored, dissected and documented until now.
Hip-hop Psych links hip-hop music and culture with mental health. The team's medical credibility and authentic passion for hip-hop enables them to bridge this gap.
The session, gearerd towards professionals working in the fields of medicine, psychiatry and education, aims to share their knowledge in order to cultivate awareness, empower others and remove stigma surrounding mental health and hip-hop.
Free admission. Reserve your space today!