Drop-in Family Workshop: 'Holiday Memory' Journal Making
Date/Time
04/08/2023
1:00 pm - 4:00 pm
Friday 4 Aug, 1pm – 4pm
Our popular 'Holiday Memory' journal making workshop returns to the Dylan Thomas Centre! Inspired by Dylan's much loved radio broadcast 'Holiday Memory', we'll be making journals with secret pockets, fold out pages and hidden envelopes to collect all your favourite summer memories and stories.
This workshop is most suited to families with children aged 7+, younger children are welcome to attend but may need extra parental/guardian support to complete the activity. All our workshops are designed with accessibility in mind; please contact the Centre if you wish to discuss access requirements.
Our workshop space has a capacity of 35; if space is not available immediately on arrival, there will be a trail and activities to explore in our Exhibition.
Drop-in, free.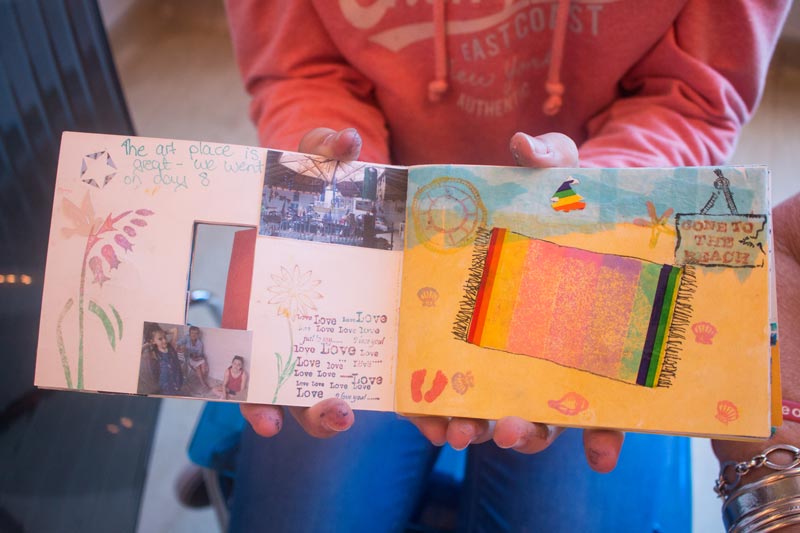 This post is also available in: Welsh