Creative Writing Workshop: A sense of place and space with Carly Holmes

Date/Time
12/08/2015
10:00 am - 1:00 pm
Location
Dylan Thomas Centre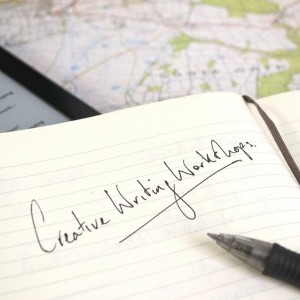 From concrete and real locations to those spaces we occupy inside our own heads, fiction needs a landscape.
Whether your prose is set in a realistic and named city, an imagined world in outer space, or inside the mind of an animal, the world in which it is set is invariably a combination of real and imaginary elements.
Focusing on short prose and novel writing, Carly Holmes will explore these themes, drawing on both her own fiction and those writers she admires.
Free, but please book ahead.


Carly Holmes holds an MA and a PhD in Creative Writing. Her short stories are regularly published in journals and anthologies and her debut novel, The Scrapbook, was published last year to critical acclaim, and was recently shortlisted for the International Rubery Book Award.
She is Associate Editor with Parthian Books, co-editor of The Lampeter Review, and hosts and manages The Cellar Bards, a group of writers who meet monthly for an evening of spoken word on the west coast of Wales.
When she has free time, Carly rows a Celtic longboat.