Your Voice Advocacy trial a new museums qualification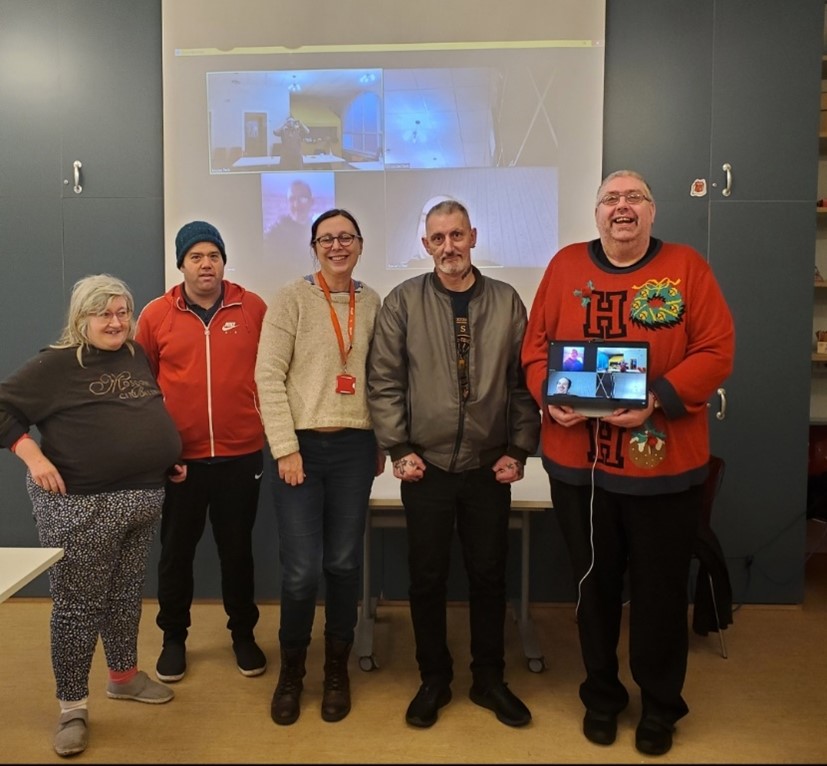 Photograph taken by Your Voice Advocacy
A blog by Your Voice Advocacy
We are Your Voice Advocacy (YVA).
We are a group of people with learning disabilities.
We are doing a museums qualification with the Dylan Thomas Centre.
It has been interesting for the group to be helping the centre try out the qualification.
The qualification is new. We are the first group testing it.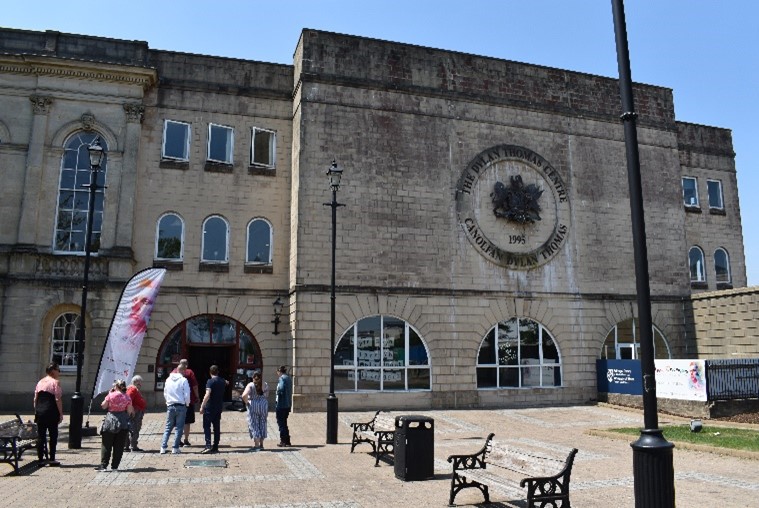 This is the outside of the Dylan Thomas Centre.
Some of the YVA advocacy group have been doing a qualification here.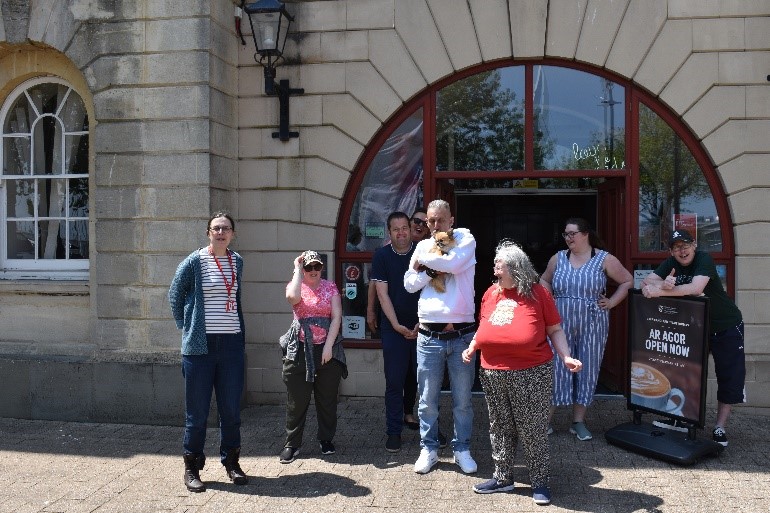 This is the group showing the entrance.

The group meet at the Dylan Thomas Centre every week.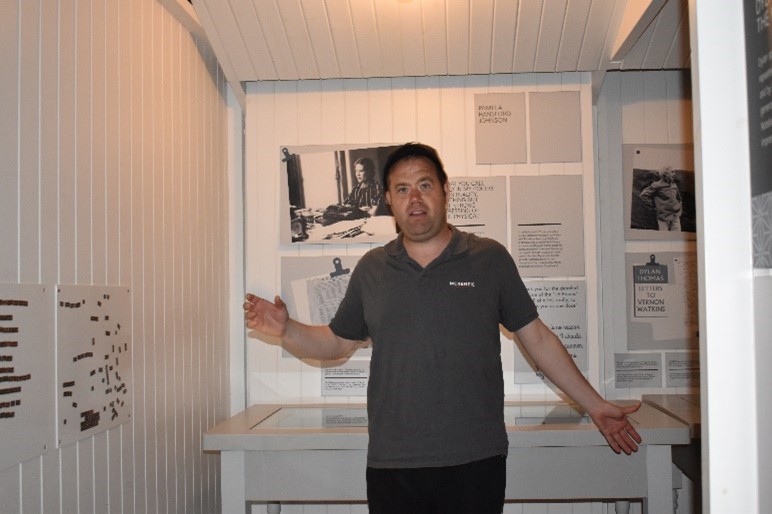 This is Matthew, showing how welcome the public are to the exhibition.

We have been learning new skills, like photography.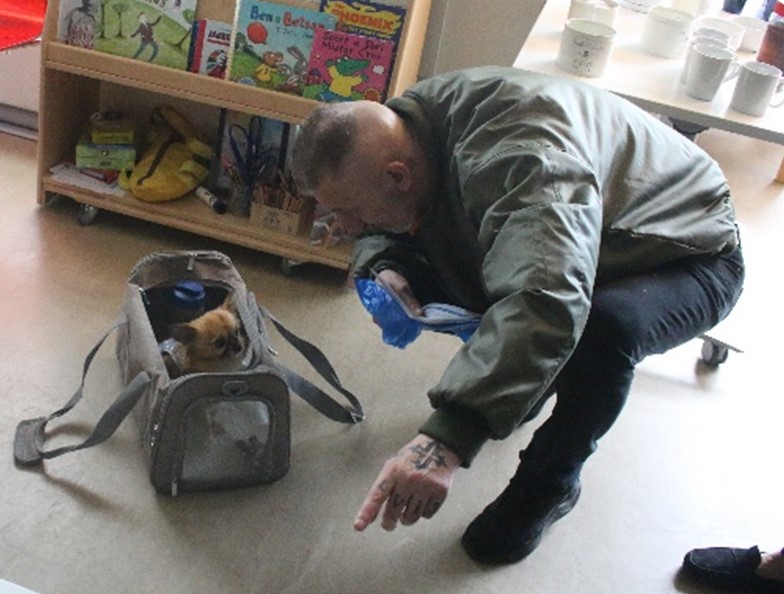 Holly is a therapy dog. All support and therapy animals are welcome here.

This is in the learning space. Which is where we have our Advocacy group.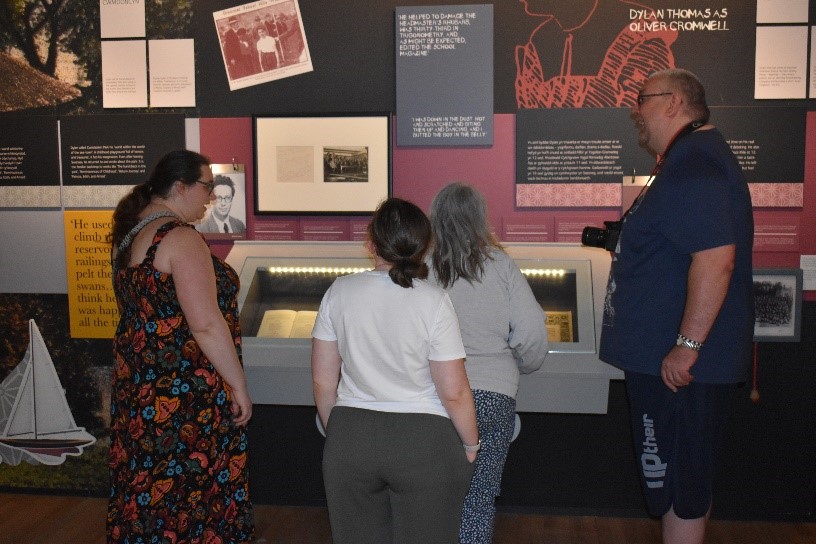 This is the group talking about hat from Dylan Thomas' school.

We help support the Dylan Thomas Centre with Easy Read and access.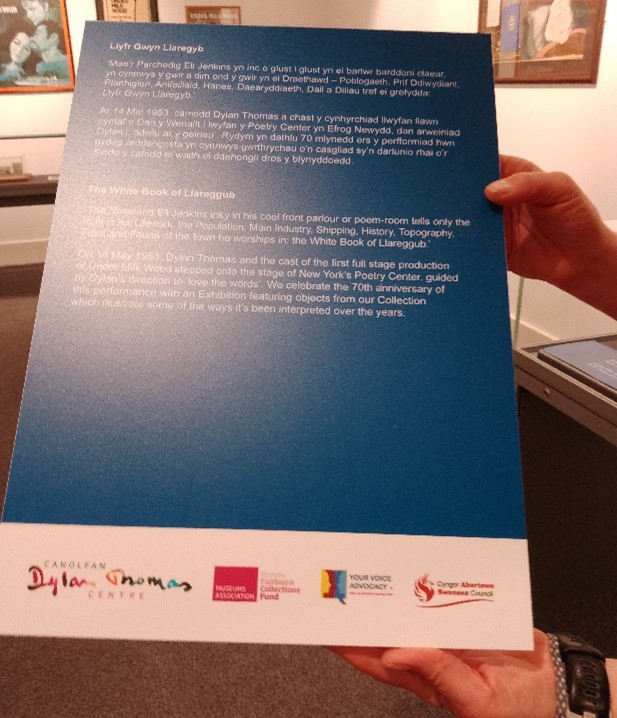 This is plaque shows what is in the exhibition.
Your Voice Advocacy's Logo is on the exhibit to show we have given feedback and advice.
You can find out more about Your Voice Advocacy here www.yourvoiceadvocacy.org.uk
This post is also available in: Welsh