Dylan and Caitlin in Penzance, Mousehole and Newlyn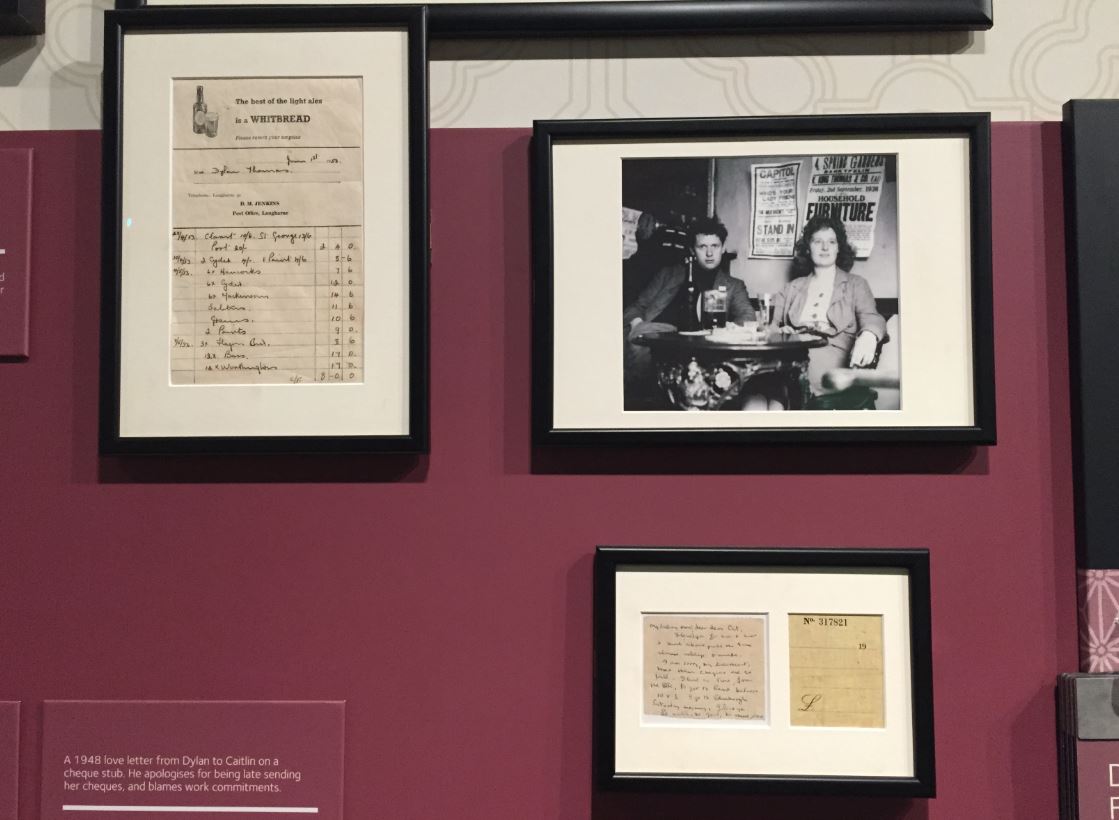 In the third of her blogs about Dylan's time in Cornwall, Linda Evans describes Dylan and Caitlin's wedding and honeymoon in the words of those present.
After two 'false starts', when the couple saved the £3 special licence fee and then spent it at local pubs, Dylan Thomas and Caitlin Macnamara were finally married on Sunday 11th July, 1937, 'quietly and demonstrably' at Penzance Registry Office (now Phoenix House, which displays a commemorative blue plaque), with Caitlin unaware of Dylan's father's disapproval of the 'madcap' marriage, and his attempts to stop it.
Wyn Henderson, (who hosted Dylan at her cottage in Polgigga the previous year), kindly paid the fee so the marriage could go ahead. She now owned and managed The Lobster Pot, a small hotel on the waterside overlooking Mousehole harbour, and provided accommodation for the couple prior to and after the wedding.
Jack Wallis, a local fisherman who occasionally took Wyn and Dylan ('a good feller'), out in his boat, recalled that Joe Marston, Mousehole's harbourmaster, attended the wedding, and Caitlin is quoted as saying Wyn Henderson was also present, as she wouldn't have allowed them to get married without attending 'but I don't have a clear recollection of her being there'.
The bride wore a simple and summery blue cotton dress, (reputedly made from curtains at Oriental Cottage, Lamorna, where the couple were previously staying); the groom chose to wear his everyday clothes – a tweed jacket and corduroy trousers, and an open-necked check shirt.
Caitlin described how she and Dylan exchanged rings of Cornish silver (secretly bought by Dylan in Penzance) during the short ceremony held in front of a 'stony-faced' Registrar, whose demeanour was in all probability due to it being a Sunday and the pair being 'pretty well primed up', saying their vows in an alcoholic haze, having 'had quite a lot to drink' beforehand.
Jack Wallis remembers the party at The Lobster Pot that Wyn (she 'had a heart as big as the world'), hosted for the newlyweds: 'There was all in the afternoon and all in the evening, a proper do. A proper party'. Joe Marsden and Wyn's sons Nigel and Ian joined the reception and Jack was present in the evening, with the celebrations featuring in village gossip for some time afterwards.
The first part of the honeymoon was spent at Mousehole, which Dylan described as the 'loveliest village in England', walking the cliffs, country lanes and 'pubbing', usually at the Ship Inn, where Jack recalls Dylan mixing with the locals and 'arty types', such as his friends poets Oswell Blakeston, Rayner Heppenstall and sculptor Denis Mitchell, as well as journalist Trevor Waters, who worked for 'The Cornishman'.
On 15th July Dylan wrote to his close Swansea friend, poet Vernon Watkins, telling him 'my news is very big and simple'; he had married Caitlin Macnamara in Cornwall, 'with no money, no prospect of money, no attendant friends or relatives, and in complete happiness….and now we are free and glad'.
The following week the couple moved a few miles along the coast to the picturesque fishing village of Newlyn, staying in Fradgan Studios with its 'splendid view of the English Channel', 'a high huge haystack of a studio', 'above a fish-market & where gulls fly in for breakfast'. It belonged to the artist Max Chapman, a friend of Wyn's, who loaned it to the newlyweds.
Dylan's first serious love, Pamela Hansford Johnson (now married herself) wrote to congratulate them at the lively 'artists' village full of fishermen', with its 'invigorating air', and he promised to introduce her to Caitlin when they were next in London 'and we'll all get plastered'. Even Dylan's former love rival, artist Augustus John, paid them a visit, and took the newlyweds out in his car, with Dylan squeezing himself in next to Caitlin on the front seat.
Eventually, the novelty of the couple's Cornish retreat wore off; their studio was haunted, the artist next door hanged himself and Caitlin particularly disliked Max's paintings, 'terrible dark-coloured things', which added to the gloom. Towards the end of August Dylan wrote to Edith Sitwell (a great supporter of his work), thanking her for her generous wedding gift, and complaining the area was smelly, dusty, and fly-ridden: 'we might as well live in the street'. Life there had become 'too much, even for us who don't demand grand comforts'.
During their extended honeymoon Dylan had written the 'occasional love poem' and finished two stories he described as 'unlike anything I've ever seen'. But now the call of his conventional and respectable Welsh upbringing was becoming inescapable; it was time to stop 'lazing away the writeable days', return to Swansea and introduce his new wife to her parents-in-law.
Linda Evans, Dylan Thomas Centre
This post is also available in: Welsh