Under Milk Wood Twitter Exchange
On 9 May we celebrated the 61st anniversary of the first stage performance of Dylan Thomas' Under Milk Wood, with tweets from the residents of Llareggub.
Under Milk Wood is a 1954 radio drama which was first performed on stage in 1953, and later made into a film starring Richard Burton and Elizabeth Taylor. It features an all-knowing narrator who invites the audience to listen to the dreams and innermost thoughts of the inhabitants of a fictional small Welsh fishing village called Llareggub.
The performance included ten of the best-loved characters from Under Milk Wood.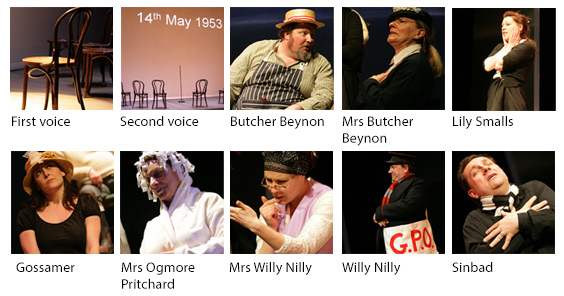 Photographs of Fluellen by John Fry
In case you missed it on the day, here's a round up of the tweets from the residents of Llareggub