Spooky Stories Creative Writing Workshop for Young People with Carly Holmes

Date/Time
29/10/2015
10:30 am - 12:30 pm
Location
Dylan Thomas Centre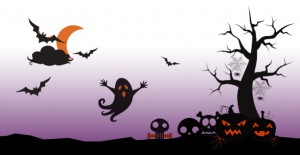 Whether it's about ghosts, vampires, monsters or zombies, a good spooky story has to have certain elements for maximum scary effect. Is it the thing you can hear but don't ever see that scares you more, or those brief glimpses of something silently staring?
From setting the scene, building tension, and creating a climax to terrify the reader, this creative writing workshop for young people with Carly Holmes, writer and ghost hunter, will focus on using the imagination and all of our senses to write scary stories. Only for the very brave!
Suitable for ages 11 – 16.
Free entry, but please book ahead.