'The Revlon Girl': Writers' Workshop

Date/Time
05/10/2016
12:00 am
Location
Dylan Thomas Centre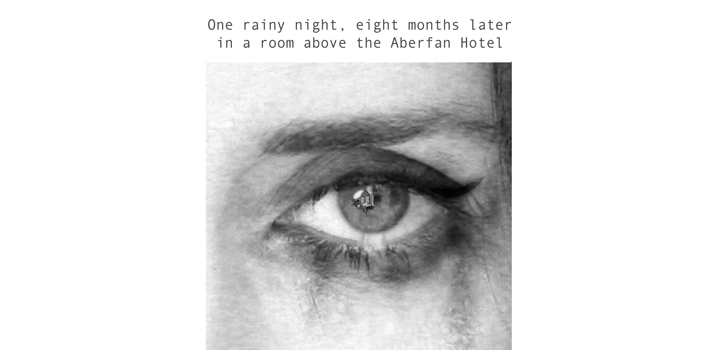 Workshop Aims: To introduce an overview of story structure and theory, with an emphasis on those dramatic theories most commonly used in film, theatre and television: encompassing the essential writings of recent and popular practitioners of story theory and reducing their differing and disparate approaches into one consistent theory.
To illuminate the problems associated with Exposition in storytelling. In other words, the methods used to introduce information through dialogue, and discuss some tricks of the trade to avoid it sounding terrible.
Workshop Length: 3 hours
Cost: Free
Registration: Not required – but it would be nice to hear from you and to which venue/session you're planning on attending. (email: writers@octobersixtysix.com).
Watch List: Attendees will be required to familiarise themselves with some material beforehand. In case of any difficulties accessing the films below, you can access free of charge an on-line comedy that will be used to illustrate the topics covered during the workshop.
Episodes 1- 3 of Storyline can be found on the YouTube channel
or download free from iTunes
Alternatively, if they're available to you, try and familiarise with at least two of the following: Fabulous Baker Boys, Star Wars, Goldfinger [or any James Bond film will suffice], Team America- World Police, Raiders of the Lost Ark, Silence of the Lambs, The Lion King, Finding Nemo, Psycho.
Discussion and Feedback: If you wish to discuss any work in progress as part of a discussion or feedback session, then please submit a 250 word outline/synopsis of the idea to writers@octobersixtysix.com.
Be prepared however to discuss the idea during the workshop, as we may end up discussing the story and seeing how it stands up to the principles we will cover.
Following the workshop: Help notes and a summary of the seminar will be available to download.
About Neil Anthony Docking
NEIL ANTHONY DOCKING is a British writer, composer and producer, and has worked in press, radio, film and theatre. Neil has contributed to The Guardian (newspaper), Station Road (BBC Radio Wales), The Throne Room (original play for BBC Radio), Bay College, Casualty (BBC), Nuts&Bolts, Crossroads and Emmerdale (ITV1).
He has been shortlisted for the BBC Dennis Potter Screenwriting Award and has written, scored and co-produced an original
independent British feature film musical, Rain.
Most recently he wrote and produced The Revlon Girl and Barren (performed first in Covent Garden in London) and Storyline , an original comedy for online broadcast and now available.
'THE REVLON GIRL' TOUR 2016
Ticket concessions available to all participants. Just call the box
office of your nearest theatre and quote 'octobersixtysix' to receive
your discount.
September 29: Pontardawe Arts Centre
October 1: Coliseum, Aberdare
October 6: Riverfront, Newport
October 7: Neuadd Dwyfor, Pwlleli
October 8: Ucheldre Centre, Anglesey
October 11: Metropole, Abertillery
October 13: Aberystwyth Arts Centre
October 14: Galeri, Caernarfon
October 17: Torch Theatre Milford Haven
October 18/19: Llanelli Ffwrness Theatre
October 21- 22: Blackwood Miners' Institute
This post is also available in: Welsh