'Holiday Memory' Drop-in Family Workshop

Date/Time
31/07/2017
1:00 pm - 4:00 pm
Location
Dylan Thomas Centre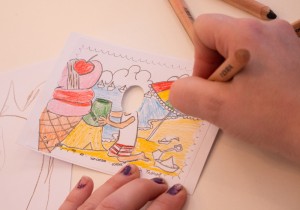 We'll be making funny seaside photo frame postcards. Bring along copies of passport sized photos to add to your frame, or make a frame to add to at home.
There will also be holiday themed face painting, books, games, dressing-up and puppets.
Great for families with younger children but all ages are welcome.
Drop-in, free.
This post is also available in: Welsh