Drop-in Family Workshop: 'Holiday Memory' Travel Board Games
Date/Time
11/07/2023
1:00 pm - 4:00 pm
Friday 11 Aug, 1pm – 4pm
Here at the Dylan Thomas Centre, we love board games! In this workshop, we'll be making a travel board game or card game in its own tiny case! There will be various types of game to make, including a simple matching pairs game, storytelling cards, and a mini board game where you write the rules! There will also be a whole host of board games and storytelling games to play in our writing shed.
This workshop is most suited to families with children aged 5-15, however all ages are welcome; younger children may need extra parental/guardian support to complete the activity. All our workshops are designed with accessibility in mind; please contact the Centre if you wish to discuss access requirements.
Our workshop space has a capacity of 35; if space is not available immediately on arrival, there will be a trail and activities to explore in our Exhibition.
Drop-in, free.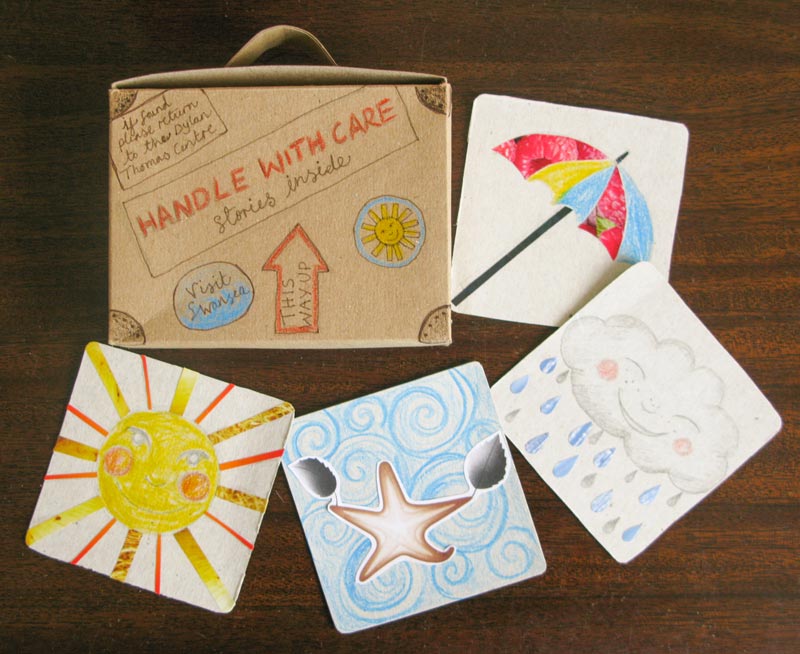 This post is also available in: Welsh