Comedy Weekend – CANCELLED

Date/Time
13/06/2014 - 15/06/2014
4:30 pm
Location
Dylan Thomas Centre
Due to circumstances outside of our control, Dylan's Comedy weekend has had to be cancelled. Anyone who has already purchased tickets will be entitled to a full refund and will be contacted by staff at the Dylan Thomas Centre. We apologise for any inconvenience caused.
There are still plenty of other great events which form part of the Dylan Thomas 2014 celebrations taking place in Swansea. You can view these events at www.dylanthomas.com.
Join us for a weekend of comedy, featuring some of the finest acts on the circuit, curated by comedian and festival organiser Henry Widdicombe. Dylan Thomas is known for both his razor-sharp wit and his gentle humour. His work is full of funny characters, whether it's those that populate the village of Llareggub (spell it backwards) in Under Milk Wood, or the beautifully told, laugh-out-loud tale about a charabanc outing, 'A Story'. A fan of Marx brothers films, he was an entertainer who throughout his lifetime delighted audiences with his readings and anecdotes. Come along and celebrate the work of contemporary comedians at a series of special shows held at the Dylan Thomas Centre this weekend.
Comedy Weekend – Line-up

Friday 13th June, 6:30pm-7:30pm
James Acaster: Recognise (Edinburgh Festival Preview)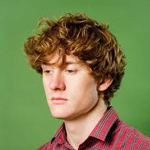 Foster's Edinburgh Comedy Award Best Show Nominee 2012 and 2013. James Acaster has something he's been meaning to tell you. He's been putting it off for some time. You might want to sit down. Expect whimsical rabbiting on and awkward physicality throughout. Seen on Never Mind the Buzzcocks and 8 Out of 10 Cats. Heard on James Acaster's Findings (Radio 4) and The Josh Widdicombe Show (XFM).
'Beautifully constructed "art of stand-up" stuff' (Sunday Times).
'Curious, original and immensely enjoyable' (Telegraph).
'One of the sharpest comic minds to have emerged in recent years' (Guardian).


Friday 13th June, 8pm-9pm
Henry Paker: Unpacked (Edinburgh Festival Preview)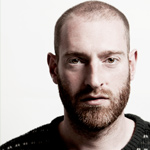 A stand up show from a master craftsman. Henry is rifling through a dusty box of bits and bobs from his past, and is sent on an epic quest into his own mind. A decluttering of the soul.
'There's not a spare syllable or hesitation in the whole hour, he is as precise as music and the audience were delighted to follow his tune' (Chortle.co.uk).
**** (Guardian). **** (List). **** (Fest).


Friday 13th June, 9:30pm-10:30pm
Simon Munnery – Work-in-progress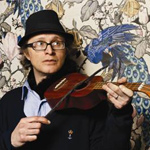 Simon Munnery performs "Over Milk Wood" and other material; a humous homage to the great man. Simon will also be previewing material from his new show 'Simon Munnery sings Soren Kierkegaard'. 'One of the funniest, most original comedians of the past twenty years' (Guardian). 'Munnery is an avant-garde comedy god' **** (Time Out).


Saturday 14th June, 4:30pm-5:30pm
John Osborne: Most people aren't that happy, anyway.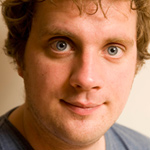 John Osborne has had poetry published in The Guardian, The Big Issue and The Spectator and performed at festivals including Glastonbury, Latitude, Bestival and Green Man. He is the author of three non-fiction books including Radio 4 Book of the Week Radio Head. His first solo show John Peel's Shed was a complete sell out at the 2011 Edinburgh fringe and was adapted for broadcast on BBC Radio 4. Further Radio 4 shows have included The Newsagent's Window, The New Blur Album and Valentine's Day, starring Peep Show's Isy Suttie. This is his first full length poetry show.
"His work has a winning gentleness, a seductive voice that draws you in, ensnares you and captivates you." – Ian McMillian.
"Gentle without being dull, sharp but never sneering, witty but without a hint of the show-off, John Osborne is a lovely, engaging writer finding the joyous in the everyday." – Stuart Maconie.


Saturday 14th June, 6pm-7pm
Edward Aczel: Lives in a Meaningless Shed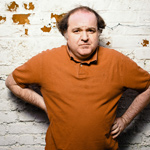 'Britain's greatest living anti-comic' (The Guardian), Edward Aczel, is quitting showbiz (by mutual consent). As he plots for a quiet life outside the limelight, Aczel returns with a show about giving up and doing something else, about finding meaning in an otherwise meaningless universe, or whatever.
As seen/heard on Channel 4, Radio 4 and SKy Arts. Malcolm Hardee Award Winner.
"One of the most invent and memorable comics working today" The Scotsman
"Refreshingly different from anyone else on the comedy scene" ***** Time Out
"Aczel turns unprofessionalism into an art form" **** The Times


Saturday 14th June, 7:30pm-8:30pm
Welsh Stand-Up Showcase: Matt Rees, Gareth Brand and Jordan Brookes
The best emerging talent from Wales in a one-hour showcase.
Matt Rees
Leicester Mercury Comedian of the year
"a properly original comedy mind" Guardian
Jordan Brookes
Winner of Welsh Unsigned Stand-up Award 2012
Gareth Brand
"Our favourite emerging Welsh act" Machynlleth Comedy Festival


Saturday 14th June, 9pm-10pm
Rob Deering: Musicface (Edinburgh Festival Preview)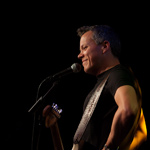 One-man pop-rock stand-up legend Rob Deering 'brilliant musical comedian' (Time Out) is back at the Fringe with a brand new show, cramming more charm, laughs and tunes into one hour in one room than you'd think possible. One of the most in-demand headliners on the UK circuit, Deering's unique act combines … well, come and see. Enjoyed him at the Fringe before? This'll be like that, only more so. Contains scenes of earworm-based peril, and can in some cases lead to cheekache.
'A highly impressive one-man soundscape powered mainly by energy and excellent guitar skills' (Scotsman).


Sunday 15th June, 5:30pm-6:30pm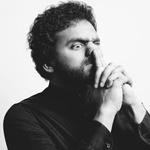 Nish Kumar: Ruminations on the Nature of Subjectivity (Edinburgh Festival Preview)
Depending on your opinion, Nish Kumar is either 'a comedian on the up' (Times) or 'a comedian I've never heard of' (You). That's subjectivity in action. A stand-up comedy show for people who like stand-up comedy shows.
As seen on The Alternative Comedy Experience and Live at the Comedy Store. As heard on BBC Radio 1, BBC Radio 4 and XFM. **** (Time Out). **** (Scotsman). **** (List). **** (Evening Standard).
'A highly polished, subtly innovative stand-up … is a talent worth catching up with' (Guardian).


Sunday 15th June, 7pm-8pm
Ed Gamble: Gambletron 5000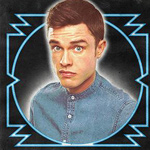 Gamble wops out his debut solo effort. Essentially it's a great guy (Ed) delivering funny humour through a pretty sweet microphone/speaker set up. You may have seen him as one of the idiot double act and iTunes chart toppers Peacock & Gamble, but this time it is just him (Gamble). He's supported Greg Davies on tour loads and he's been on Russell Howard's Good News (BBC3) twice, so drop by if that's your bag.
Star of Almost Royal (BBC America) and Chortle Award winner 2014.
'Incessantly hilarious' (Guardian).
'Moments of stupendous invention' **** (List).


Sunday 15th June, 8:30pm-9:30pm
Elis James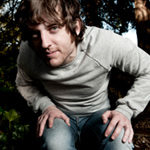 The Carmarthenshire born star of Welsh comedy returns home to deliver an hour of the best bits from his hit Edinburgh Shows.
As seen on 8 Out Of Ten Cats (C4), Dave's One Night Stand (Dave), Russell Howard's Good News (BBC3), The Rob Brydon Show (BBC2), Live at The Comedy Store (Comedy Central) Xfm and the Edinburgh, Melbourne and New Zealand comedy festivals.