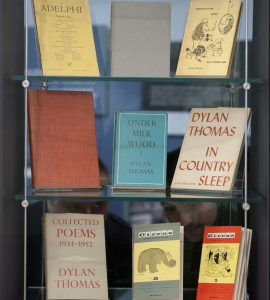 'The force that through the green fuse drives the flower
Drives my green age; that blasts the roots of trees
Is my destroyer.
And I am dumb to tell the crooked rose
My youth is bent by the same wintry fever.'
Working at the Dylan Thomas exhibition, surrounded by the great man's works, I feel spoilt for choice when it comes to choosing a favourite piece of his work. However, every time I read this sophisticated and powerful poem, I am amazed that Dylan Thomas was only 19 years old when he wrote it. It's full of arresting, animated and sometimes colourful images that are connected with the cycle of life – the 'springing up' and dying back of both nature and the human body.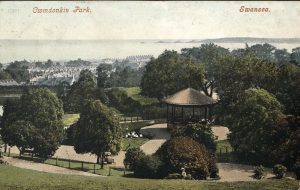 The poem 'speaks' to me so much because it taps straight into human emotions; it's both uplifting and sad and really engages my thoughts on man's mortality. It is, of course, only one of many superb poems that the young Dylan wrote down in a series of red exercise books. (These are collectively known as the Notebooks, and in 2014 we were privileged and delighted to curate an exhibition with University at Buffalo's Poetry Library and exhibit many of them on loan as part of our Dylan Thomas Centenary celebrations.)  The poem was published in 1934 in his first poetry collection, 18 Poems, and I like to think that it helped to 'detonate' the 'green fuse' of Dylan's career, all those years ago in Swansea.
Linda Evans
Front of House Attendant
This post is also available in: Welsh