'Do Not Go Gentle Into That Good Night' – A Workshop on Writing Villanelles with Jonathan Edwards
Date/Time
01/11/2015
10:00 am - 12:30 pm
Location
Dylan Thomas Centre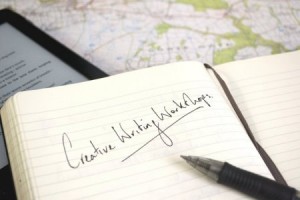 Ask anyone to quote a line from Dylan Thomas's poetry and many will say 'Do not go gentle into that good night' or 'Rage, rage against the dying of the light.' At the heart of the enduring popularity of Dylan's masterpiece is the extraordinarily powerful way in which he uses the villanelle form.
This workshop will begin with a reading of the poem (from a recording by Dylan himself!) and an introduction to the form of the villanelle. Drawing inspiration from Dylan's approach, from other famous villanelles, such as Elizabeth Bishop's 'One Art,' and from some of the irreverent approaches to the form by twenty-first century writers, we will try to write our own villanelles. If we get it right, perhaps, in a century or so, our efforts will be as quotable as Dylan's is now!
Book now for this workshop for adults with the acclaimed poet Jonathan Edwards, who won the Costa Prize, amongst other awards, for My Family and Other Superheroes.
Tickets:
Full Price £10
Concessions £7
Swansea PTL  £3.50