Book Launch: Rebecca John 'Clown's Shoes'
Date/Time
07/11/2015
2:30 pm
Location
Dylan Thomas Centre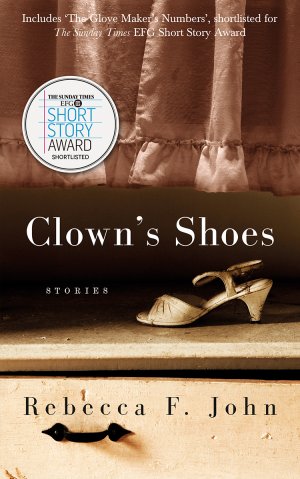 Shortlisted for The Sunday Times EFG Short Story Award 2015 and the PEN International New Voices Award 2015, this dazzling debut collection from a young talent dips into the shadows and spotlights of life.
From the pale waking hours to the darkling places, Clown's Shoes introduces us to a cast of lost characters trying to find their way, and asking whether everyone really does come salting home in the end? The people who populate Clown's Shoes are lonely, they are frightened, and most of all they are full of hope. Rebecca will discuss her collection with Peter Stead.
Rebecca F. John was born in 1986 and grew up on the South Wales coast. She holds a BA in English and an MA in Creative Writing from Swansea University. She has been published in Parthian's Nu: Fiction & Stuff, and the Terry Hetherington Award anthologies Cheval 4 and 5. Her short story, 'The Dog Track', was broadcast on BBC Radio 4 in 2013, and she was highly commended in the 2014 Manchester Fiction Prize.
Free entry and wine in association with Parthian Books.