Kids in Museums: Takeover Day
Takeover Day is a "Kids in Museums" celebration of children and young people's contributions to museums, galleries, arts organisations, archives and heritage sites.
It's a day on which they are given meaningful roles, working alongside staff and volunteers to participate in the life of the museum.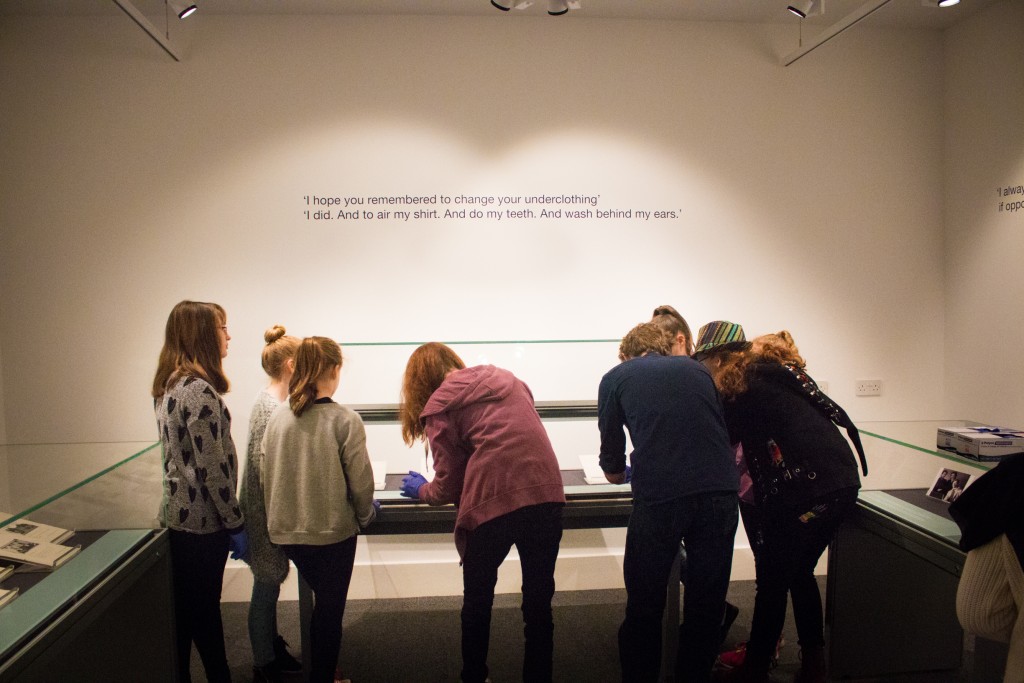 This year we're welcoming pupils from Morriston Comprehensive School to the Dylan Thomas Exhibition. The young people, members of the school's Eggtooth project, will be going behind the scenes to discover for themselves what it takes to run the exhibition on a day-to-day basis.
They will learn about opening up and switching it on, changing the magnetic poetry display and creating a new Children's Trail for the exhibition. They will be working alongside the team here, who will explain their roles, providing the young people with great insight into the range of jobs available.
Helping young people realise their potential
The Eggtooth Project is a three year intervention aimed at students who are academically able and in receipt of free school meals. Students are selected by the school and have demonstrated potential but are at risk of under-achieving for a variety of reasons.
We are proud to be working with Morriston Comprehensive School to provide these young people with a range of fun, engaging and challenging activities on that will help them realise their potential.
Young Writers Squad have their day
Our Young Writers Squad, an extracurricular creative writing group for years 5 and 6, will take over the running of the 'Love the Words' Dylan Thomas Exhibition for the day. They will learn more about the day-to-day management of the exhibition and delve deeper into Dylan's life and work.
This post is also available in: Welsh