Going down a storm with families!
Our much-loved place of pilgrimage for fans of Dylan Thomas is going down a storm with families so much that it's been shortlisted for a top UK award.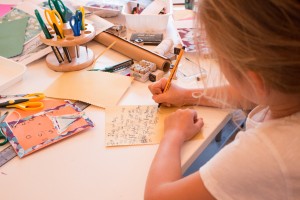 The Dylan Thomas Centre is going head-to-head with other top destinations across Britain for the prestigious title of 'the Kids in Museums Family Friendly Museum Award'.
The award winner is chosen by children and their families and Robert Francis-Davies, Cabinet Member for Culture, Tourism and Major Projects says it's a real result even to make the shortlist.
He said: "It's great news for Swansea and for the Dylan Thomas Centre. It proves that we really are Wales' City of Culture and it'll be a further boost to our bid to be Britain's official City of Culture in 2021.
"It seems Dylan himself loved museums, saying of Swansea Museum that it ought to be in a museum.
"The nomination also reflects his love of literature that's accessible to young people which shone through in 'A Child's Christmas in Wales' – one of his greatest stories."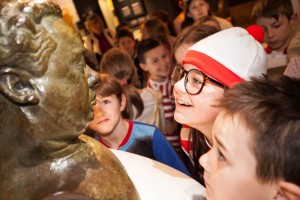 The Family Friendly Museum Award winners are announced in October and the final winner is chosen by families.
Cllr Francis-Davies said that the Dylan Thomas Centre is packed with family-friendly opportunities ranging from the 'Dylan's Animals Children's Trail' to interactive events, themed family workshops and activities and educational learning spaces
He said: "It's also a place where children's creativity is celebrated and encouraged through our Young Writers Squads as well as creative writing workshops staged throughout the year."
Jo Furber, Swansea Council's Literature officer who is based at the centre added that encouraging the next generation of writers and Dylan Thomas fans is at the heart of what the literature programme at the Dylan Thomas Centre does.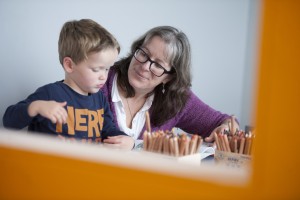 Jo added said: "It's brilliant to have been nominated for the award and I'd like to thank the many children and families who took the time to nominate us. It's a real endorsement of the effort we put into creating a welcoming family-friendly environment at the Centre.
"There's lots going on this summer too with more than 50 different events and activities planned for children, young people and families."
Dea Birkett, Director of Kids in Museums, said: "Congratulations to Dylan Thomas Centre for being shortlisted in a very tough and competitive year.
"Their nominations shone through because of the huge friendliness of the front of house team and evidence of strong consultation with families and young people across their whole programme, not just in pockets. The Centre manages to tell a local story at the same time as having national and international significance – a great place for the community and beyond."
Now the Centre's been nominated it'll be road-tested anonymously by children and their parents and be rated on the basis of the Kids in Museums mini manifesto, an eight-point checklist which looks at everything from baby-changing facilities and staff positivity to accessibility, story-telling and communication.