Dylan's 'missing' poem 'A Dream of Winter' sparks debate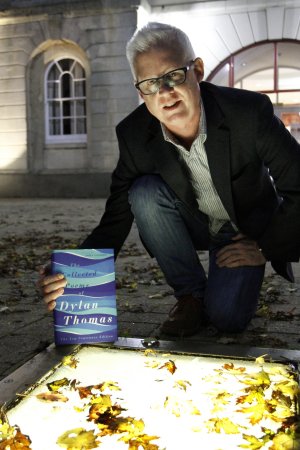 It seems that Dylan Thomas' forgotten poem 'A Dream of Winter' is creating quite a stir.
In a recent Wales Online article doubt has been cast as to whether the poem, recited by actor Celyn Jones (who played Dylan Thomas in the film Set Fire to the Stars) at the Whestsheaf in London's Fitzrovia last week, was really missing or merely overlooked.
However, Professor John Goodby, who will be introducing the poem in an illustrated talk at the Dylan Thomas Centre on Tuesday 3 November, is convinced that the poem was lost. In the Wales Online article by Robin Turner he states that "the way poems are generally known is by inclusion in a selected or collected poems. This poem has never featured in any such edition, in the US, the UK, or anywhere else."
Lost or not we can't stop enjoying Celyn's recital of 'A Dream of Winter' – a wonderful poem!